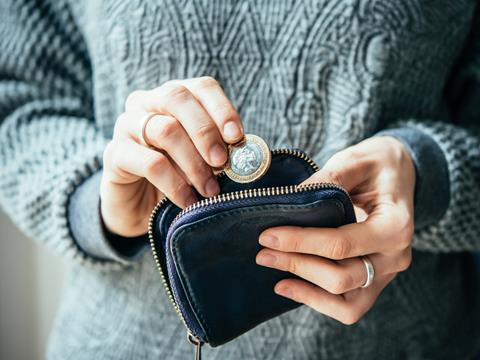 An increasing number of companies operating in the food sector are "going against the spirit" of the government's new national living wage, trade union Unite has claimed

In the week when Labour leader Jeremy Corbyn described the NLW as "a corruption of the very idea" of a living wage, Unite official Sulinder Singh said the government's new rules on minimum pay - initially set at £7.20 per hour on its introduction in April - had not "worked out as the chancellor intended".

There was growing evidence food businesses were attempting to mitigate the NLW's increased costs by cutting staff benefits such as bank holiday and overtime pay, to the extent these actions had made the initiative either cost neutral or even increased margin, Singh claimed.

"This is a sector-wide issue affecting workers in the food, drink and agriculture sectors," he said.

"This practice goes against the spirit of the chancellor's intentions for the NLW and the net consequence is that take-home pay [for many workers] has remained the same or is even slightly less than before the NLW was introduced."

Singh cited an ongoing dispute between Unite and 2 Sisters Food Group as an example, which he said had seen staff at several manufacturing sites lose benefits. While workers at five poultry sites owned by the food giant had now successfully renegotiated terms with the business, matters remained unresolved at several other factories, he claimed.

However, a spokesman for 2 Sisters rejected Singh's claims of any dispute with Unite, adding talks between it and the union were "just normal wage negotiations like we have every year".

The company had a "generally positive and workable relationship" with the union, he added. "We are a large and complex business with a diverse product mix. Unlike other businesses, we cannot adopt a 'one size fits all' approach to wage negotiations," the spokesman said. "Each of our manufacturing centres will have their own agreements in place, and we work extremely closely with all unions to ensure sustainable solutions can be found."

Singh's claims follow a similar dispute last month between Unite and Saucy Fish Co owner Icelandic Seachill after the seafood processor introduced new contracts that slashed overtime at one of its Grimsby factories.

The union described Seachill's new conditions as "an outrageous sleight of hand" designed to recoup money it had to spend to implement the NLW. However, Icelandic Seachill MD Simon Smith defended the new contracts, and claimed the majority of the site's workforce would be better off under the new terms.