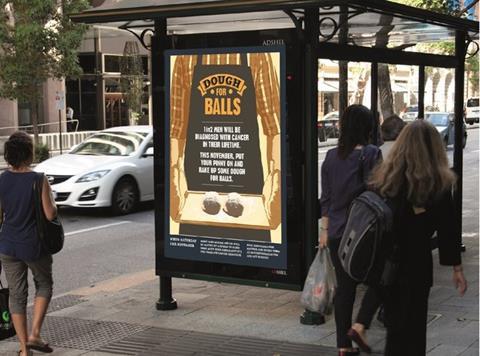 Move over Mary Berry, there's a new breed of baker in town – the kind with deep voices and stubble. After all these years of advertising home baking to women, it's becoming increasingly clear the marketers have been ignoring a core demographic in the category - blokes.
Nearly half of all British men bake at least once a week, according to exclusive research for The Grocer by Harris Interactive. Of the hardcore bakers (those that bake more than once a week), men actually outnumber women, albeit by a fraction.
Yet we heard in our research that men just don't feel catered to in the market. With feminine language often surrounding events involving baking (we heard about the use of "enjoy some gorgeous treats" to sell McMillan coffee mornings, and how something as simple as that could put men off), and a general feeling of peer pressure pushing against the activity, it's just not a market that actively caters to the male baker.
So, what inspires these men to roll up their sleeves and roll out some pastry? Some 15% of blokes say The Great British Bake Off and other baking shows inspire them to bake, compared to just 12% of women. Men are also more likely to consider baking a practical solution, with 28% saying it's cheaper than buying from the shop as opposed to 24% of women saying the same.
It seems the queen of baking isn't the only one providing inspiration from the Bake Off tent. Of course, there's the grandmaster of bread Paul Hollywood, but male contestants have likely played a part as well. Iain Watters, of Baked Alaska 'bingate' fame, enticed younger viewers with his hipster beard, while family man and builder Richard Burr (with a pencil permanently behind his ear) proved it's not just women that can bake up a storm.
While cake topped the number one thing men and women liked to bake, more lads snubbed cupcakes for (the arguably more manly) pies. They're not afraid of a challenge either. 33% bake bread, compared to 27% of women, and 29% have attempted pastries with only 22% of the ladies doing the same.
Surely, it's time the home baking category diversified to include this male demographic? After all, kids pre-mixes include cakes featuring Thomas The Tank and Dennis The Menace alongside Disney Princesses. Can't we extend this attitude for the bigger boys as well?
For those lacking the inspiration, Coley Porter Bell has come up with a few ideas to help get blokes baking as part of our Home Baking Report.