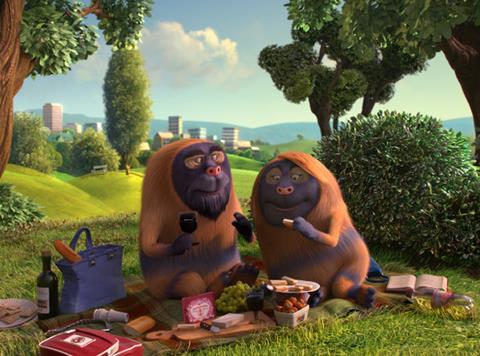 Arla is launching a £6m marketing campaign designed to reposition Anchor as a "great tasting dairy brand, not just a butter brand".
The campaign kicks off on 15 June with a new Anchor Cheddar ad using the strapline, 'Rich Anchor Cheddar, That's The Good Stuff', and featuring a family of animated characters known as the 'Hugglers'.
The ad will run for eight weeks and will be supported by in-store sampling, digital and outdoor advertising, while another campaign will air later in the year to support Anchor Butter, said Arla business unit director Mike Walker.
"This is completely different to anything we've ever done before as we wanted a creative that would really stand out and make consumers sit up and take notice," added Walker.
"Worth £141.7m, the Anchor brand already has a strong emotional relationship with its existing customers, but we believe there is a huge opportunity for us to build on this, while also attracting new customers into the branded cheese category."
While total block Cheddar volume sales were down 2.3% for the 52 week to 29 March [Kantar], value sales for Anchor Cheddar rose by 255% to £29.4m [Nielsen 52 w/e 23 May], and it is the fourth largest Cheddar brand by value behind Cathedral City, Pilgrims Choice and Seriously Strong.
The new campaign follows activity by the brand during the spring which saw it distribute over half a million cheese sandwiches to members of the public across the country as part of its 'Save our Cheese Sandwich' roadshow.
But despite the "challenging conditions" within the Cheddar category, Walker insisted the campaign was not a "knee-jerk" response to range reviews by retailers such as Tesco, noting that Arla "had always invested in the brand".
The investment in Anchor comes on the back of significant marketing and NPD activity from Arla since January, including the launch of new Arla-branded products such as Skyr and big milk, and the launch of a major TV ad campaign this week for the Arla masterbrand.