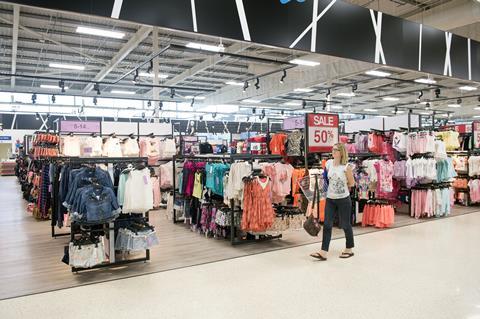 Black Friday is on the horizon. For some retailers it's an exciting opportunity and for others it's a no-go zone. Last year £7bn extra was spent over the Black Friday/Cyber Monday weekend and the majority came from online purchases.
On Black Friday, online sales jumped 46% year on year by late afternoon. More retailers than ever participated, with cumulative sales value up 6.8% [IMRG] and average online basket value up 3%.
Black Friday isn't yet a high priority for the grocery sector, but there are opportunities over the period for our sector – and lessons to be learnt from the consumer behaviour surrounding the event.
First, the opportunities. Clothing, electronics, homeware and gardening are the big interest categories for Black Friday – not core for grocery but supermarkets do stock relevant lines and what's important is to be present in the conversation when customers are searching online. From that point, you have the potential to introduce your brand and wares.
If you can present the right offer at the right time, you'll have an opportunity to catch attention and add incremental sales. Black Friday falls just after payday (29 November) for many people this year (unlike in 2018), so more discretionary income may be available for consumers to splash on tempting promotions. Consumers are certainly putting in the research time, with Black Friday-connected mobile searches rising 80% in two years.
If we look at motivations, the hunt for a big discount tops the list. But shopping for Christmas gifts is ranked third by McKinsey. You may not want to discount premium food and beverage Christmas stock so early, but creating some added value offers around food and drink gifting for a short period around Black Friday could pay off.
Customer behaviour clearly shows Black Friday is skewing to online purchase – and mobile accounts for a good percentage. Argos reported half its orders being made by mobile last year, up from 40% in 2017. As the promotional period begins to spread across all of November, this mobile shopping behaviour is reinforced and will become habitual. Supermarkets and grocers must constantly up their multi-channel game and refine their mobile user experience. Sainsbury's has recently consolidated its digital products SmartShop and Chop Chop into one app and now also offers Nectar points and offers in-flow, because that's what customers want.
Another insight is that Black Friday shoppers are hitting their keyboards at 12.01am to hunt for promotions. Retailers who wait until traditional bricks-and-mortar opening hours before unveiling their offers online will be left behind. Again, your online channels need to be primed and available to suit the customer's needs.
Whether you are a participant or not, Black Friday behaviour is a good indicator of changing customer expectations. Those who want to be on the front foot for the next decade in retail will keep an eye on the trends.