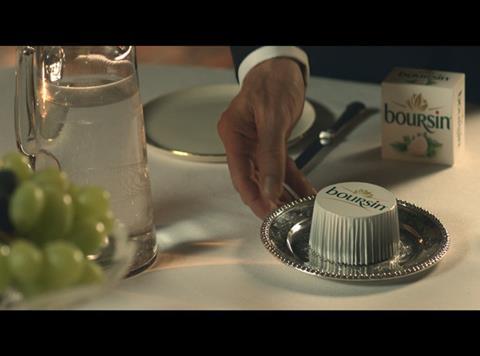 Boursin is launching its first TV ad in three years next month as it embarks on £2m push ahead of Christmas.

Launching across TV, cinema and online on 1 December, the new ad is set in the style of an elaborate heist, with four characters in search of items for the "perfect soiree".

The ad will be supported by posters, in-store POS and web banner advertising, with a campaign tagline of 'Pleasure is Tres Serious'.

Bel UK marketing director Steve Gregory said the new ad was designed to make shoppers think about Boursin when planning their festive cheese boards."The new campaign will drive Boursin sales at this key moment," he said.

The Boursin product range has also been given a seasonal makeover, with limited edition flavours and new festive packaging launching "over the coming days", added Gregory.