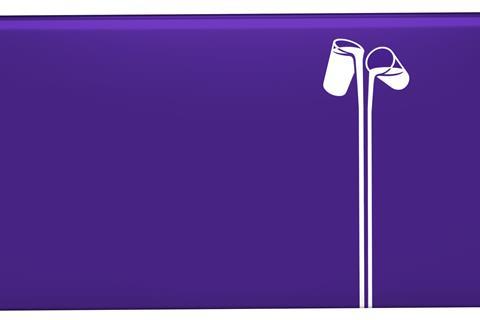 Mondelez has kicked off 'Donate Your Words', a charitable campaign that sees Cadbury Dairy Milk's first-ever wordless front of pack.
The limited-edition 360g bar features only the CDM 'glass and a half of milk' illustration, with the words having been 'donated' to Age UK. In reality, this means 30p of each sale will go towards alleviating loneliness among older people, helping provide vital services and support.
"In a typical week, almost 2.6 million people aged 65 and over speak to three or fewer people they know, with more than 225,000 often going a week without speaking to anyone at all," said Mondelez.
The push also encourages shoppers to "donate their words" by pledging to reach out and have a chat with older people.
Age UK was "an important charity that is really tackling the issue of loneliness" said Mondelez brand manager Laura Gray. The new campaign wanted Brits to make "small gestures that could really help change the lives of older people".
It comes after Mondelez attracted criticism for its CDM Unity Bar comprising four types of chocolate, graduating from white to dark, to represent different skin colours and celebrate diversity.
Launched last month in India to mark the country's independence day, it was widely mocked on social media. It was described by Twitter user @AngryBlackLady as being 'as absurd as Kendall Jenner fighting police brutality with a Pepsi', while several others tweeted variations of @TejalRao's sarcastic 'congratulations to Cadbury for solving racism'.