For £7.99 a month, subscribers to the new service will get 10% off big food shops
When Dave Lewis took over at Tesco in 2014, some analysts urged him to dump the Clubcard, arguing it was a £500m drain, better spent on everyday price cuts.

Months of speculation followed that Lewis would offload the £800m Dunnhumby business, the data arm behind the loyalty scheme, which signed up five million customers in the year following its 1995 launch.

Instead, Lewis has put Clubcard at the heart of a new subscription service that Tesco hopes can once again transform shopper loyalty as we know it.

But can Clubcard Plus win over enough customers to be worth the heavy investment?

Having tested various models and trialled the service on 74,000 colleague "guinea pigs", it launches to the public on 8 November, nicely timed for Christmas. The Grocer understands Tesco has followed a mission statement from Lewis that it should be "simple to understand, easy to access and with a clear value exchange".

The lowdown is this: for £7.99 a month, subscribers will get 10% off two big food shops, of up to £200 each, also each month. They will also get 10% off a range of non-food brands such as F&F, Go Cook, Fox & Ivy, Tesco Pet and Carousel.

They can get double data on Tesco Mobile, and the retailer will also launch a new Tesco Clubcard Plus credit card in the new year, with benefits including no foreign exchange fees.
No-brainer
CEO Jason Tarry says he hopes joining will be a "no-brainer" on the basis shoppers will make their money back with just two £40 shops a month, and could save up to £400 a year on the big shops alone. "We wanted to look at what is the most important thing for our customers, which was the big food shop, and on top of that, items outside the weekly shop, where we've got 10% savings all the time," he says. He also stresses customers can sign up on a month-by-month basis. "You don't sign up for a year, you sign up for a month," he says, meaning they can dip in and out.

Bargain hunting experts seem relatively impressed. Martin Lewis, founder of MoneySavingExpert.com, says for those who already do a substantial amount of shopping at Tesco, the subscription service is money well spent. "If you spend £80-plus a month in store at Tesco it could be worth it. The main benefit of the scheme is the 10% off one or two shops."

Lewis is far less impressed with the other benefits, claiming the mobile data and credit card deals are bettered elsewhere. But he thinks that if Clubcard can persuade a any sort of significant number of customers to try new Tesco services, or prevent them shopping elsewhere, it could be a game-changer.

"Almost certainly Tesco has seen the power of Amazon Prime and decided it wants a taste of that," says Lewis. "One set of US research showed Prime members tend to stick with Amazon, and are eight times less likely to shop elsewhere in a session.
"If you can get people to sign up, their behaviour changes. They start to think 'as I've paid for it, I should use it'"
"And that stickiness is what Tesco wants. It's likely this is why it's charging the subscription fee, as it's at the core of the psychology behind it. If you can get people to sign up, their behaviour changes. They start to think 'as I've paid for it, I should use it' which is what keeps them locked in."

However, Tesco is also deliberately "locking out" some of its customers by only making the subscription benefits available in store rather than online.

"Online customers are not motivated by price, they are motivated by convenience," Dave Lewis tells The Grocer.

Two years on from making the Clubcard contactless, the new service is also only available through the smartphone app, in effect jettisoning the physical card altogether - a move likely to rule out a large chunk of shoppers.

Tesco will also have to be careful to avoid a confused proposition if it continues its ground-breaking Clubcard Prices promotions. It reduced the price of 200 everyday products by up to 50% in May for all card holders, followed by a further 400 products in September.

Tarry denies that the better the offer for everyday Clubcard holders, the less they will be incentivised to upgrade to Clubcard Plus, insisting: "We're going to run our usual promotional programme anyway."

Lewis also denies any official target for boosting the number of Tesco Clubcard holders, which currently stands at about 19 million. But he admits he hopes it could attract another two million. "Since we turned Clubcard contactless we've seen an additional two million users," he tells The Grocer. "It's gone from 17 million to 19 million. If we can go from 19 to 21, then that would be huge for us."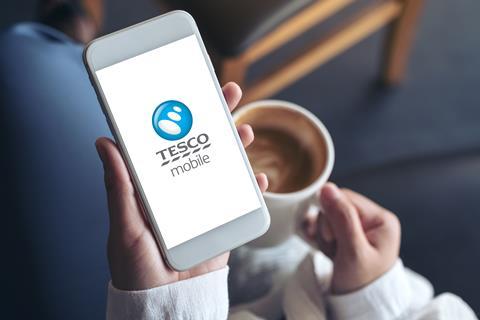 Tesco's marketing team are also licking their lips at the prospect of the millions in spending coming their way and the truly ground breaking chance for a supermarket to promote grocery, non-food, mobile and bank, in one offer.

"This is a first of its kind in UK retail," says loyalty and membership director Tash Whitney, whom Tesco headhunted from advertising giant Havas in 2017.

"The product has been designed to bring together the best of Tesco in an easy to access bundle of benefits. We can provide value across the majority of customers's spending categories and also their areas of worry, and we believe that Clubcard Plus does this."

"What we wanted to do from the start was say what are the assets we have," adds Tarry. "Pull all that together using our loyalty scheme and it's pretty exciting."

The marketing blitz for Clubcard Plus is to kick off with a big push next week ahead of Friday's launch, revolving around a spoof of the Humphrey Bogart movie Casablanca.

As Bogie famously says in the film, Tesco will be hoping, when it comes to new customers, it is the start of a beautiful friendship.


Ian covers Tesco, Asda and Morrisons among the major retailers. He's also our go-to guy for all issues related to health, high street and public affairs.