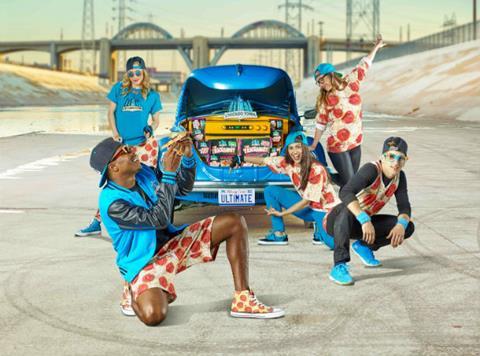 Chicago Town has returned to the small screen as part of £5.5m push.

The new ad, running for four weeks across national TV, is based around the brand's 'The Ultimate Pizza Hit' message and was designed to convey the frozen pizza portfolio's "mouthwatering positioning", said brand owner Dr Oetker.

The commercial is followed by a 10-second promotional tag for the brand's seven new pizza variants, which started rolling out into stores last month.

Set in the LA River basin, the ad features a dance routine by the Chicago Town Crew, accompanied by a new theme song by US record producer David Jamahl Listenbee - better known as GoonRock.

The push would help "invigorate the category", said senior brand manager Richard Cooper.

"In true Chicago Town style, we've been bold enough to present an exciting creative, which we believe delivers a strong call to purchase by showing just how great frozen pizza can be," he added.

Other activity includes PR, digital and social media.