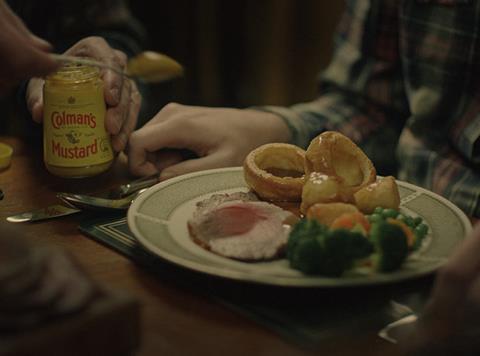 Unilever has launched the first TV push for its Colman's English Mustard in eight years.
The new ad, running from this week, is designed to remind consumers to add a dollop of mustard to their roast dinners and features the strapline "Colman's helps your roast say it all".
Running ahead of and across Easter, there was no better time to remind consumers that "Colman's is the perfect partner to a family dinner", said brand manager Hannah Webb.
The ad features parents cooking a roast dinner as their son packs to move away to university, and ends with the family sharing a "special moment" over a Sunday roast.
The three-week TV push is part of the broader "Meals That Say It All" campaign launched for the brand last year.