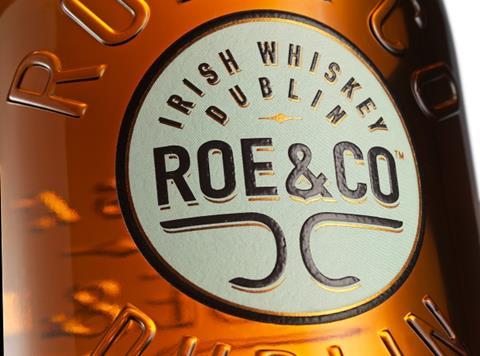 Diageo has set its sights on Jameson territory's, kicking off the first UK consumer campaign for its recently launched Irish whiskey brand Roe & Co.
The campaign, called 'Irish whiskey re-imagined', will kick off in January. It includes a mixture of workshops, sampling and immersive events.
It would "educate consumers on the multiple uses of whiskey in the booming cocktail culture", said the brand, and "offer people the chance to take part in craft sessions and teach them about once-redundant practices being brought back to life".
Roe & Co launched in 2017, and Diageo is currently building an £18.6m distillery for the brand in Dublin. It is currently available in specialist online retailers and Waitrose.
It comes as supermarket sales of Irish whiskey have surged over the past year, growing 16.2% (£6.8m) to £48.5m. However, market leader Jameson accounted for the bulk of that growth - it added £6.5m to its value, which hit £38m - a 20.7% increase, on volumes up 18.9% [Nielsen 52 w/e 14 July 2018].