Saving the world has become big business. Latest figures from Fairtrade show that brands championing social purpose and sustainability are growing nearly eight times faster than the stagnant UK economy as a whole.

And these are not just cute startups. In May, Unilever reported its sustainable living brands were growing twice as fast as others in its portfolio, with 50% of growth in 2014 attributable to products variously claiming to save the rainforest, provide clean water to developing countries, or educate young women.

This movement could yet gain a further head of steam. On 14 September, Ella's Kitchen founder Paul Lindley will call for brands that give back to benefit from a "significant corporate tax reduction" as he opens the London Stock Exchange, putting social purpose firmly at the top of the political agenda.

Ruth Allchurch, MD at Cirkle PR, isn't surprised at this development. "Consumer brands are realising that to survive in the long term they need to build emotional connections with consumers," she says. "Social purpose is vital to this survival."

But what is social purpose exactly? Who does it well and how? And what is the secret to finding a purpose without attracting cynicism, and even worse risking your reputation?

"Social purpose is a real commitment to create social good that also has a business benefit," believes Chris McCafferty, managing director at Kaper. "CSR is greenwash or papering over the cracks."

In other words, a guiltily scrawled cheque to charity every Christmas no longer cuts it.

It's about "taking measurable action in a way that's relevant to the brand, good for society and meaningful to the people who choose their products," says Karen Hamilton, VP for sustainable business at Unilever, whose sustainable living brands - including Dove, Domestos and Lifebuoy - have nearly quadrupled under CEO Paul Polman and now make up 11 of their top 30 brands.

According to the Foods Attitude Study, 76% of customers say they're more drawn to buy ethical brands, with 74% believing it leads to a higher quality product, too.

It's a business imperative made more pressing by a generation of consumers who've grown up with the transparency provided by the internet, believes Lindley.

"Millennial consumers are more ethical, have more power - because they can use social media to criticise and question us - and less time, so they're looking for brands they can trust. If those fulfil a functional purpose then great, but if they also help them emotionally then those brands are going to win."

Millennials (21 to 34-year-olds) are twice as receptive to sustainability credentials as 35 to 49-year-olds, and four times more than 50 to 64-year-olds, claims Unilever, a pattern reflected in their sales, says Hamilton. "Ask people today if they care about where their products come from, how they are made, and increasingly, they are interested. They are not just talking about it, they are acting on it."

Kenco's UK marketing manager Martin Andreasen believes the brand's own Coffee Made Happy programme has helped push the brand into UK share growth despite sales of instant coffee being in decline across the category. "It has had a positive impact on how the brand is perceived, and also encourages consumer loyalty," he says.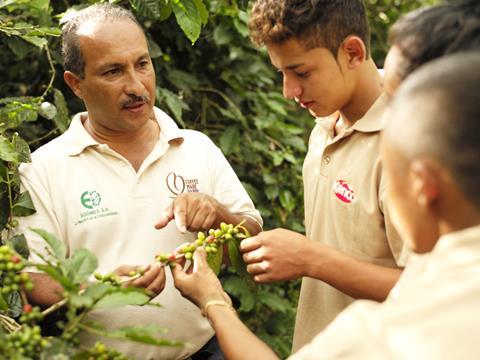 Demonstrating the direct role that social purpose plays in a consumer's decision to buy a product can be tricky, but a linkage between brand profitability and social purpose can be broken down via "brand valuation", says Amanda Phillips, head of UK marketing at Millward Brown, pointing to the firm's Brandz Top 100, an annual ranking of the top 100 global brands, as evidence.

The ranking "tracks what makes up a very commercially successful brand" by looking at three dimensions: meaning, differentiation and saliency of a product for consumers, she says.

"Brand purpose upweights the meaningful score" and "that translates into shareholder value", pushing brands up the list. Moreover "this sense of purpose attracts and retains talent" believes Hamilton.

"A mission and a sense of doing good is vital and a real differentiator," adds Lindley. "Millennials are looking for more than just a pay cheque."

Of course, "it goes without saying that none of this can be at the expense of product performance and competitive price," points out Marc Cave, co-founder of communications consultancy Green Cave People. He believes sales of environmentally friendly cleaning brand Ecover have previously struggled because while "people loved what it stood for, it didn't seem to be as effective as the P&G or Unilever equivalent".

"No one is going to buy a product they don't feel is value for money, or doesn't work, no matter how much social good is behind it," adds Lindley.


Pioneers

Social purpose has now been used by brands for years, of course. Arguably the pioneers were Newman's Own, which was launched in 1982 by Hollywood actor Paul Newman to give 100% of its profits to charity. It has since donated more than £281m ($430m) to causes in the US and UK. It proved philanthropy could be "a good proposition for a business" says president and CEO Bob Forrester, albeit with no intention for Newman to benefit financially. The paradigm changed with Innocent Drinks and its plan to give 10% of profits to charity, and to operate sustainably while making money for its founders too. The drinks brand has donated £3.2m to charities fighting hunger, and raised £1.8m for Age UK off the back of its Big Knit, which asks consumers to knit woollen hats for their juices and smoothies. At the same time its sales reached £215m last year.

The charitable dimension was always "fundamental to its philosophy" as a brand, says UK managing director Nick Canney, alongside its distinct, playful marketing style.

"We get lots of letters, emails and texts from people who are really interested and proud of the things we do. So we know for a lot of people it's an important part of who we are."

Engaging consumers in a social purpose was also in Lindley's mind when founding Ella's Kitchen in 2006, and is even more "fundamental" to his most recent venture, Paddy's Bathroom. Its Drop Buy Drop scheme sees approximately 32p (or 50 US cents) donated from each product go straight to clean water initiatives in Africa. Individual pack codes also enable shoppers to trace their donation to a specific initiative by entering it on the brand website.

"With Paddy's, I've taken the opportunity to build a functional and emotional cause into the brand right from the beginning," Lindley says.

Showing leadership

Social purpose is undoubtedly easier to achieve in the "start-up, entrepreneurial" field of fmcg, says McCafferty. But "there are examples of big businesses showing leadership as well". Unilever's Dove brand has been lauded for an ongoing Self-Esteem Project, which, it says, has delivered education on self-confidence to 15 million girls; Domestos has begun working alongside the World Toilet Organisation to address sanitation in South Africa; and sustainably sourced Kissan ketchup attributes its "market leadership" in India to championing its local tomato suppliers.

Kenco Coffee has also ensured its social initiatives are front and centre of its brand identity, with a TV ad featuring Honduran gang culture to illustrate its Coffee Vs Gangs project. It follows a history of the brand "championing fairness" says Andreasen, creating a point of difference with its competitors.

Nonetheless Kenco's new-found purpose has led to some scepticism. Critics accuse the brand of failing to establish a credible connection between product and cause, a vital component in selecting any social purpose.

"It makes a brilliant ad," says one branding expert. "But I would question the scale: the project only touches a very small number of people."

Cave adds: "You're a coffee brand and you're trying to sort out delinquency. What does Kenco know about that stuff?"

Andreasen, unsurprisingly, disagrees. "Coffee in Honduras is probably the single-largest sector as a source of income, if you discount the gang and black economy, and this campaign is about creating opportunities for people."

He also defends the scale of the project, which worked with just 20 young people in its first year. "Honduras has the highest murder rate in the world, and gangs are trying to control everything, so we need to create a scheme that stays below the radar locally," he explains

It isn't just Kenco that faces this scrutiny over its choice of social purpose.

For John Lowery, consultant at advertising agency TBWA, as much as Unilever's Dove has been praised for its social purpose, it's guilty of failing to align its cause with the function of the brand.

"On the one hand Dove tells women that they look fine how they are and on the other encourages them to spend their cash on products that make them more beautiful," he says. "Somewhere at the top of Unilever, someone must surely struggle to sleep with the weight of that hypocrisy."

In contrast Unilever's Lifebuoy soap brand has contributed to a "dramatic reduction in the incidence of diarrhoea" thanks to its hand-washing programme in the developing world. "Unlike Dove, Lifebuoy is a perfect example of an alignment between its sales objectives and its social purpose."

In the interests of achieving this alignment, Cave hopes a public proposition to Coca-Cola in July, from independent campaigners Buy the World a Hope, to ditch its £3bn advertising budget for a year to help the world's rainforests, is overlooked in favour of a social project more seamless with its brand identity.

"What do Coca-Cola know about the rainforest? Of course, they're environmentally conscious and ever-more sustainably sourced but it isn't their core skill," he says. "Their skill is drinks and consumers. The work they do around happiness is a great platform. Take that £3bn and spend it on something that's to do with community and people, rather than trees."

Risky business

As a mark of authenticity, accreditation can play a major role, says Euan Venters, commercial director of the Fairtrade Foundation, which has accredited 5,000 products in the UK retail market (up from three, 20 years ago). "Consumers trust the Fairtrade mark, 83% of people trust it in the UK, so if you're accredited by Fairtrade you're seen to be doing it well. It takes away the scepticism."

Without question, the size and success of brands purporting to have a social purpose can attract greater scrunity. A fact that left Bob Forrester forced to defend himself against a recent attack upon his intentions for the future of Newman's Own (see box, right).

It also compelled the founders of Innocent Drinks to compose an open letter to customers in February 2013 to reassure them that Coca-Cola taking over the reins would not jeopardise "the social and environmental aims" of the brand. "It's such a fundamental part of who we are," says Canney. "Coke understands that and they're really supportive."

Lindley says he had much the same experience following the acquisition of Ella's Kitchen by Hain Celestial for $103m. "In fact,Hain Celestial has encouraged us to amplify the cause, because they get that we need to retain the trust of the consumer," he says.

And ultimately maintaining that trust means being open about the link between benevolence and the bottom line. "A company that says 'we want to save the world', most people go 'yeah right'" says Cave. "Be honest, you're doing it because you want to enhance your corporate reputation, and it's good for business. If you sustain others in the communities you inhabit, you sustain your own business."
Newman's Own legacy comes under attack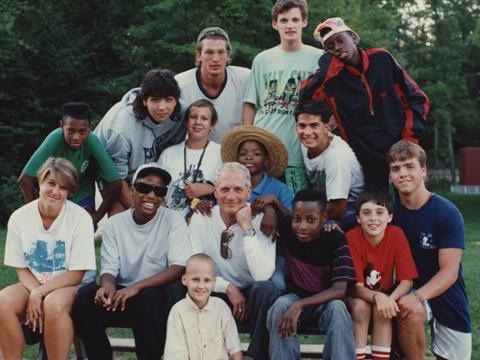 "Forrester, what's going to happen when I conk?"
Film star Paul Newman wasn't feeling existential when he posed the question to Bob Forrester, president and CEO of Newman's Own, a few years before his death in 2008. The Hollywood icon feared the charitable ethos of his food brand, which he set up in 1982, might be at risk.
His fears have proved well founded - though not from a source you might imagine.
Newman's Own was a pioneer in cause marketing, donating all its profits to charitable causes. And it's grown at least 10% year on year for a decade, and will hand over £18.3m to good causes this year.
So far so good it seemed. Till last month, when Vanity Fair magazine published a scathing attack on Forrester's handling of the legacy.
"There isn't a single living Newman who respects or has faith in Robert Forrester and his management of my father's food company," Newman's eldest daughter, Susan Kendall-Newman reportedly said, as Forrester was accused of indulging in "lavish trappings" and excluding the involvement of Newman's family, while failing to oversee the continuation of the brand's social conscience.
"Scrutiny is not a problem," says Forrester, but the article was "weak".
"It had something to do with a couple of people who are very unhappy about Paul's estate," he says.
"But Paul never thought of Newman's Own as being about him, it was for the public good. He made other provisions in his personal estate."
The company is "externally audited" he adds, and overseen by an independent board of directors.
Newman never left a blueprint for the day-to-day running of the business, Forrester adds. "But by participating in the Foundation in his lifetime he shared his core values."
Forrester's role, as he sees it, is to protect this legacy, no matter how much the business, now with 200 products globally, has grown over 33 years. The business model, he says, remains "economically lean", with a staff of just 75 and a single food technologist.
Top five sustainable brands in fmcg
Reckitt Benckiser Group: Ranking first among global fmcg brands for sustainability, according to ethical business magazine Corporate Knights, Reckitt Benckiser has raised £11m through its partnership with Save the Children, under which it has also committed to develop household products to help stop children in developing countries dying of diarrhoea.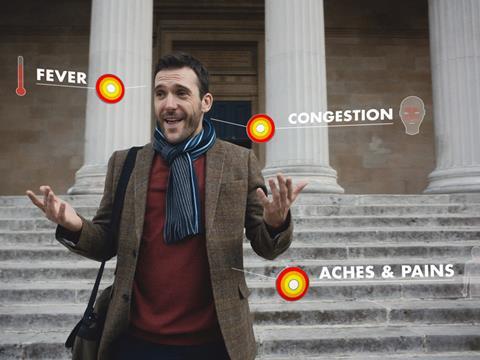 L'Oréal: In second place, according to Corporate Knights, L'Oréal says 67% of its new or renovated products in 2014 were developed with an environmental or social profile, with 25.4% of brands already actively raising awareness among their consumers of how to make more sustainable lifestyle choices. The brand owner also cut its own CO2 emissions by 50.2% from a 2005 baseline.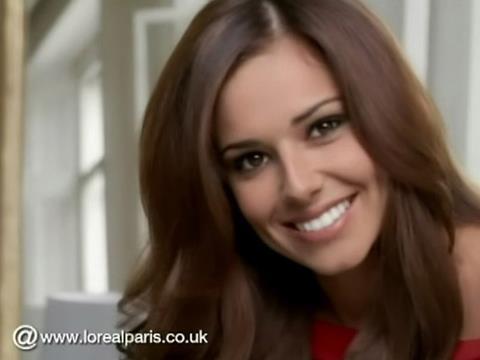 M&S: The retailer launched its Plan A 2020 in June 2014, to continue its action plan toward sustainability and engaging with communities. This commitment has helped push the grocer into third spot in Corporate Knights' ranking of sustainable fmcg brands. Chief executive Marc Bolland says the business has achieved "a step change" in its efforts to operate sustainably.
Johnson & Johnson: The pharmaceuticals giant comes in fourth place, according to Corporate Knights, with its commitment to improve global health. Investment into an Ebola vaccine, making HIV vaccines available at lower prices in third world countries, and distributing 181 million doses of treatment to children suffering from intestinal worms are among their achievements.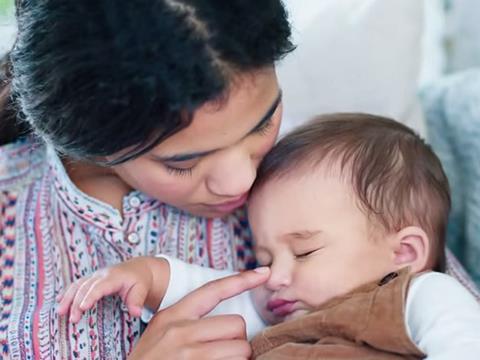 Unilever: Under CEO Paul Polman the fmcg giant has placed sustainability at the core of its agenda, gaining it fifth spot in the rankings of sustainable fmcg brands, according to Corporate Knights. Its Sustainable Living Brands have nearly quadrupled since Polman took over the reins in 2009, including the likes of Dove, Domestos and soap Lifebuoy, and accounted for 50% of growth in 2014.