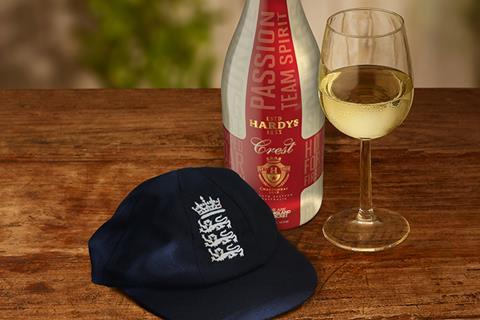 Hardys is bringing back its 'The Rules According to Hardys' marketing campaign for 2019.
The push is centred around the summer's upcoming cricket tournaments (Hardys is the official wine of England Cricket) and will see limited-edition bottles roll out across the off-trade, backed by social media activity and "a strong brand presence in cricket grounds", which the brand said was expected to reach 426,000 cricket fans going to watch the Ashes this summer.
Hardys was "immensely proud to be the wine sponsor of the England cricket team", said Accolade Wines marketing director David White. "We expect to see a year of great rivalry and outstanding cricket, best enjoyed with a glass of Hardys off the field, and after 'stumps'."
It comes as sales of the brand are up 3.6% year on year [Nielsen 52 w/e 23 March 2019], returning the brand to growth after several years in decline – this time last year its sales were down 8.3% [Nielsen 52 w/e 3 February 2018].
It was "an exciting time for Hardys, and we are amplifying our position as the UK's most popular and most trusted wine brand with this fabulous summer of cricket, and a campaign that many consumers can relate to", he added.