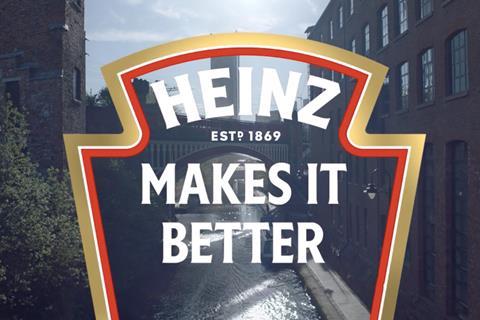 Kraft Heinz has invested £7m in 'Heinz Makes it Better' – its first above-the-line masterbrand campaign in 10 years.
Kicking off this week with a new TV commercial for Heinz Seriously Good Mayonnaise, the push will see the debut of small screen adverts over August and September for Heinz Baked Beanz and Heinz Cream of Tomato Soup. They will be supported until December by digital and OOH ads, as well as activity on social media and radio.
Emphasising "how Heinz can make everyday life better", the campaign's intention was to "reinforce the heritage and familiarity of Heinz to shoppers nationwide" said the supplier, which earlier this year marked its 150th anniversary in a drive focused on its Tomato Ketchup.
Heinz had "been a staple in the lives of British consumers for generations and we are immensely proud to have such a rich history and connection to our consumers" said its director of brand building, Olivia Hibbert. "Each of our ads is designed to portray real moments and represent the breadth of our products and consumers."
Heinz's overall value in UK grocery was static over the past 12 months – though its £677.8m of sales was down to differing performances across its portfolio. Its sauces added £10.7m, while ambient soup was down £4.9m [Nielsen 52 w/e 29 December 2019].