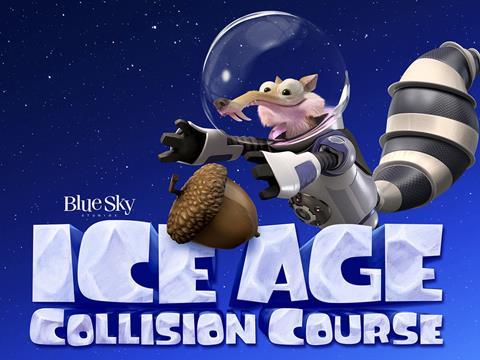 Lidl has entered into its biggest licensing tie-up with Twentieth Century Fox Consumer Products to date, in a promotion for the latest instalment of the Ice Age film series.

Ice Age: Collision Course will take on a "significant presence" in Lidl stores throughout Europe, with more than 90 licensed products, including clothing and books, rolling out to 10,000 branches across 29 countries.

In the UK, the available range will comprise boys' and girls' socks, t-shirts and shortie pyjamas, along with Ice Age DVDs, reversible bed linen and activity books (£1.99 to £9.99). The products will be on sale while stocks last - which Lidl anticipated to be around two weeks from 7 July.

A TV ad is scheduled to be a central part of activity for the tie-up that will also include print, in-store, circulars, social and digital media - with some markets offering free Ice Age posters and running competitions to win tickets to see the movie via in-store activity or on social media.

As another part of the licensing deal, key markets will run retail loyalty programmes, one of which will give plush toys based on the film's characters in exchange for points collected on each shop.

The retail reach of Lidl was "extraordinary", said Sandra Vauthier-Cellier, senior vice-president of consumer products EMEA for Twentieth Century Fox Consumer Products.

She said the new promotion would "further amplify the building excitement" for the premiere of the new movie, which is scheduled for release on 15 July.