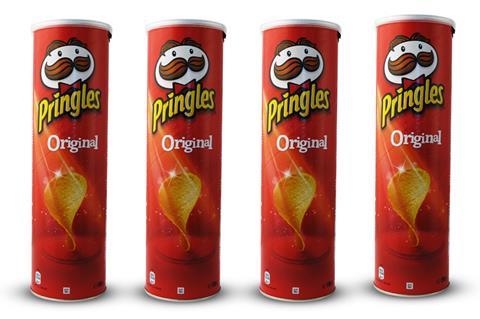 Kellogg's has pulled its ads from fitness celebrity Joe Wicks' YouTube amid complaints adverts for Pringles were reaching children.

A pre-roll ad for the crisp brand appeared before Wicks' 'PE with Joe' video in April, which is aimed at boosting fitness among locked-down children. It is understood the ad in question was booked in March, prior to the launch of 'PE with Joe'.

Kellogg's informally resolved the case with the Advertising Standards Agency.

A Kellogg's spokeswoman said it was "not our intention to advertise Pringles to a younger audience".

"Joe's channel has historically been aimed at adults, which was the case when we placed our advert on it. His audience shifted recently with the launch of 'PE with Joe'."

"We are careful about where we place our advertising as we know we have a responsibility to act in the right way.

The brand had "put measures in place to prevent a repeat", she added.

"We are concerned children are still being subjected to unhealthy food advertising like this," said Children's Food Campaign spokeswoman Barbara Crowther.