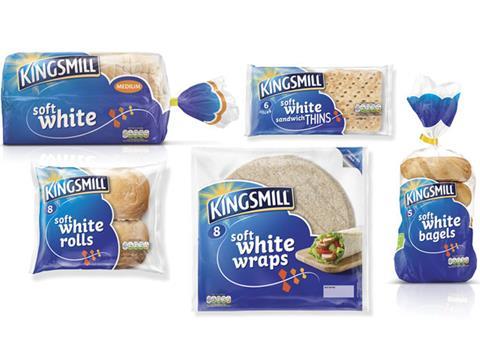 Allied Bakeries has unveiled a new look for its troubled Kingsmill brand.
A week after The Grocer revealed value sales of the brand's bread had crashed £75m year-on-year, Allied has announced a redesign that will introduce a new blue colour across the entire Kingsmill range.
Created by BrandOpus, the new look rolls out from 18 May and includes a revamped logo that has become "warmer and more accessible" by putting sunshine behind the Kingsmill lettering. Combined with a kite image and the new blue colour, the look has been designed to improve stand out and give a sense of "outdoors, freshness and family fun", said Allied.
The Kingsmill Bakery Favourites range – which includes crumpets and muffins – is moving from its current orange packaging to new Kingsmill blue, which Allied said would help shoppers find the brand on shelf.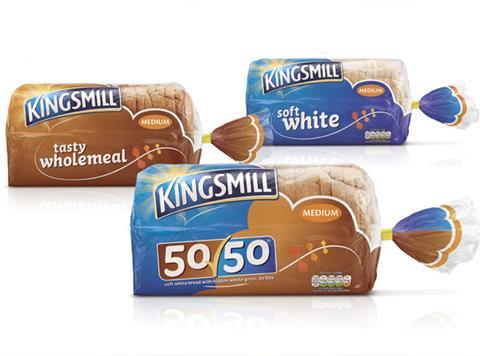 "We wanted to give our logo and packaging more personality to strengthen our positioning as a wholesome family favourite," said Kingsmill brands director Darren Grivvell."The changes we've made have helped the brand appear a little more playful and lighthearted while still being impactful and easy to shop."
Allied Bakeries is also changing the name of two products: Oatilicious become Oaty White to make it clearer it is a white bread; while Crusts Away will become No Crusts to reflect the mixed audience of the crust-less bread, half of which is adults without children.
News of the revamp comes days after it was announced Jon Jenkins – currently boss of fellow Associated British Foods business Twinings – is to become MD of Allied Bakeries following the departure of CEO Mark Fairweather in March.
Jenkins will be looking to turn around the brand, which has fallen victim to a slump in the bread market as retail prices plunge and shoppers switch to alternative products. Its problems were compounded this year when all Kingsmill bread lines were delisted by Tesco, although the retailer continues to stock other Kingsmill baked products.