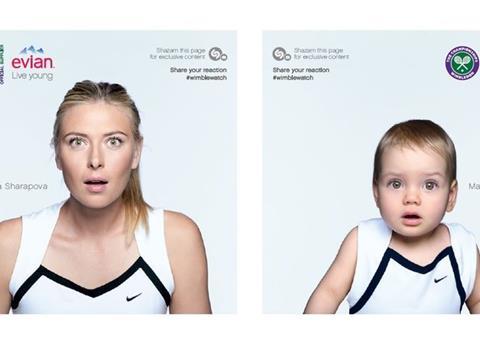 Evian says it is closely monitoring doping allegations surrounding Maria Sharapova, after the tennis superstar announced she had failed a drugs test.

Her long-time bottled water sponsor said it had been "surprised" by the revelation on Monday (7 March) - which has already led to Nike, TAG Heuer and Porsche suspending their relationships with the former Wimbledon champion, who is currently signed as Evian brand ambassador until 2017.

A statement from the brand's owner, Danone, read: "Evian has been a partner of Maria Sharapova for many years and, until now, we have maintained a trustworthy professional relationship. Evian attaches great importance to health, to integrity and to transparency, and we will follow closely the development of the investigation."

The Russian tested positive at this year's Australian Open for meldonium, a substance she said she had been taking since 2006 for health issues - and one that was added to the World Anti-Doping Agency's banned list with effect from 1 January 2016.