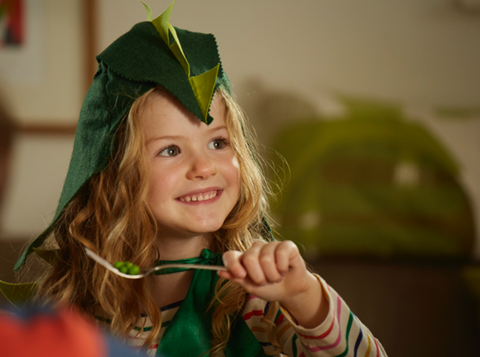 Birds Eye has launched a new peas marketing campaign, bringing back the 'pop' sound first associated with the brand in the 1970s.

The push for Garden Peas and Petits Pois launched today under a £4.2m investment that includes social media outreach and a packaging refresh.

The TV advert follows the pea's journey from farm to fork centring on family mealtimes and the nutritional benefits of the vitamin C and protein content.

It also pays homage to Birds Eye's 1973 advert, which spawned the catchphrase 'peas go pop' alongside the popping sound of pods bursting open, and featured Lethal Weapon 2, Holby City and Emmerdale actress Patsy Kensit in one of her first roles.

"Continuing with the momentum of our previous With Love from Birds Eye campaign, the advert aims to enhance the love families have for the teatime favourite, and remind them of the health and nutritional benefits of frozen peas," said Birds Eye marketing director Steve Challouma.

"The Birds Eye 'pop' became a household sound in the seventies and is an iconic, recognised symbol of the taste and goodness that is unleashed every time a pea is harvested. It allows us to bring a key piece of British brand heritage back to life for modern audiences."

The move is set to bolster awareness of the brand's revamped image, which has seen its peas grow 8.3% in volume in the three months to the end of January [Nielsen Scantrack 12 w/e 27 January 2018].