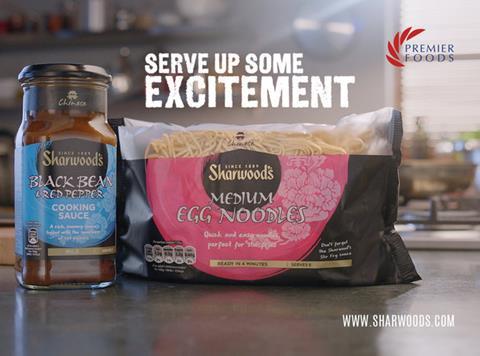 Premier Foods is launching a TV push for Sharwood's ahead of Chinese New Year.
Airing for the first time this Thursday (5 February), the campaign comprises three TV ads designed to educate consumers about "how easy it" is to recreate Chinese meals at home. Each ad features a mum making a dish using Sharwood's.
"The main barrier faced by Oriental products is that shoppers fear a lack of skill and time will result in a meal that does not live up to taste expectations," said Premier Foods grocery marketing director Helen Warren-Piper.
Chinese New Year (19 February) was a key seasonal opportunity for retailers, she added. "We are taking this opportunity to educate and inspire with a wide choice of multi-component dishes and accompaniments."
The TV ads will be supported with radio and press advertising.