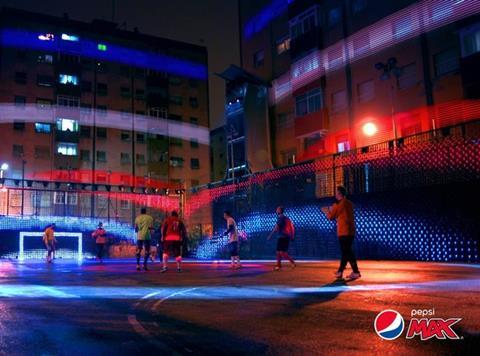 PepsiCo has signed a three-year partnership deal with the UEFA Champions League.
The agreement, which starts in July and runs until the end of the 2017/18 season, will be centred around Walkers (Lay's outside the UK), Pepsi Max and Gatorade, and will also involve the Doritos, Lipton and 7Up brands.
"PepsiCo's food and beverage brands, combined with the power of the UEFA Champions League, are a perfect fit," said Ramon Laguarta, CEO of PepsiCo Europe. "The UEFA Champions League is without a doubt one of the most prestigious football competitions in the world, and with more than a billion football fans watching the matches every season, this new partnership offers unprecedented opportunities for both parties."
Guy-Laurent Epstein, UEFA events marketing director, said: "We are delighted to welcome PepsiCo as an official partner of the UEFA Champions League. PepsiCo is a truly global partner, and we are excited to be working closely with them on engaging fans across the world through innovative marketing activations, while also benefiting from their extensive experience in the entertainment area to further enhance the UEFA Champions League brand."
As well as UEFA, PepsiCo sponsors sports leagues including the USA's National Basketball Association, National Football League, National Hockey League and Major League Baseball, plus cricket's Indian Premier League.
PepsiCo rival Coca-Cola is a major and longstanding sponsor of football's world governing body FIFA, which has recently been beset by a mounting corruption scandal. Investigations by the FBI and Swiss authorities eventually prompted FIFA boss Sepp Blatter to announce he would stand down – a move welcomed by Coca-Cola and other sponsors such as Visa.