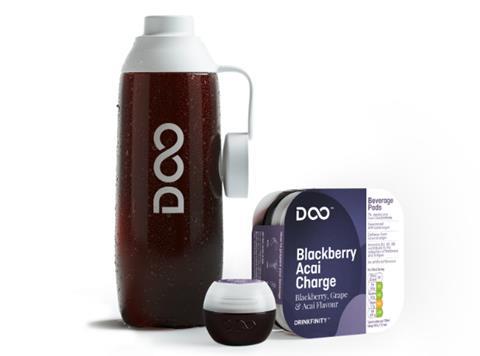 PepsiCo's announcement that it is to introduce Drinkfinity to the UK market is the latest in a series of moves by global beverage giants in response to the long-term decline in the sugary drinks market – a decline that will only accelerate with the impending introduction of the UK sugar tax.
Drinkfinity is a healthy squash-like drink that comes in the form of plastic 'pods' that are added to water. Consumers can only buy the pods, along with a reusable 'vessel' bottle, on the Drinkfinity.com website. This online-only model and Drinkfinity's focus on environmental sustainability and health are a clear attempt to appeal to a youthful, health-conscious consumer base.
PepsiCo's news came in the same week we learned that Coca-Cola is to launch an alcoholic drink in Japan – and that Lucozade is to spend millions on a fresh marketing push of its Fitwater bottled water product.
It's encouraging to see such significant global brands taking active steps to address the changing demands of an evolving marketplace. History is littered with the fading memories of once-great brands that believed they had the right to 100 percent of the market and simply failed to look over their shoulders at what was coming. Just compare the contrasting fortunes of 90s alcopops brands Hooch – which reinvented itself by stressing its natural flavourings and real fruit ingredients – and Metz, which didn't.
To maintain their position (or relevance), brands need to evolve and make sure they deliver a product that consumers want. But it is also crucial for brands to be able to see what made them successful in the first place, if any of that still remains true today and what they need to do to play a role in people's lives in the future.
Successful brands have emotional meaning in people's lives and anyone looking to move into new markets or sectors would do well to recognise this and take care not to lose those emotional connections as they evolve – or make sure they create new ones.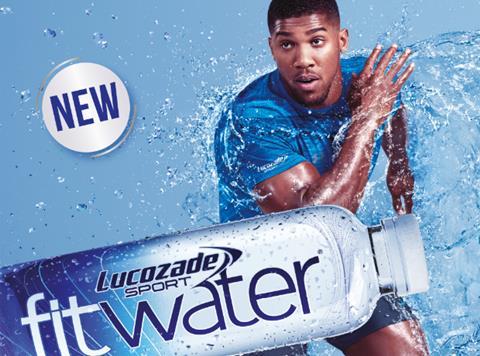 Every brand that has meaning to us has travelled along one of just a few paths to acquire that meaning. Two of those paths would appear to have particular relevance for PepsiCo as they attempt to reframe themselves in an increasingly anti-sugar marketplace.
First, belief. We buy into more than just a product and service; we buy into what the brand means to us and whether it shares our values and outlook on the world. So Drinkfinity's focus on sustainability and health seems well targeted.
But some belief-based brands falter when competitors are able to make the same claim more credibly. Bold, belief-based brands resonate but are – quite rightly – put under the microscope by campaigners and the media; it is very easy for their shine to fade rapidly overnight. Once the commercial potential of a belief is noticed, many will jump on the bandwagon and emulate or better it.
Second, rituals. Coke's glug, Amazon's one-click order, watching your Uber's journey towards you, opening your new iPhone packaging – these are all rituals that bring comfort to our lives. Squeezing the goodness out of a Drinkfinity pod might soon join this list. But rituals can fade over time.
Think how we've moved on from putting our ears to the bowl at breakfast and listening to the snap, crackle and pop of Rice Krispies. When society is changing around us, a brand can let its rituals slip into the abyss, losing one of its most powerful emotive connections.
Whether you are reinforcing an established point of connection with your audience or creating a new one, the golden rule is to keep it simple. People are looking for quick signposts to decode when in buying mode – over-complicate things and you will lose your connection.
Yet simple is not the same as easy. For many corporate brands, it is challenging to be honest about the fact that what you meant a decade or two ago is not what you mean today and to leave their comfort zones to seek out what is genuinely meaningful in people's lives. It is far from easy.
Evolving brands need to rediscover that meaningful connection: focus on a single, simple message; communicate it in a way that is both visual and experiential; orchestrate intelligent conversations; play a role in people's lives; but above all else make that all-important emotional connection. Failing to do this could leave them wandering alone in the wilderness.
Richard Taylor is managing partner at Brandon