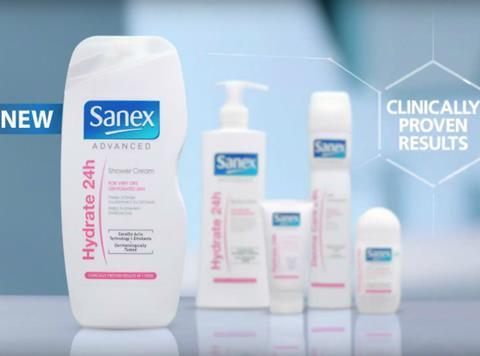 A TV advert for Colgate-Palmolive's Sanex Advanced Hydrate 24Hr shower gel has been banned over misleading claims about the its moisturising properties.

The ruling from the Advertising Standards Authority followed complaints from skincare giants Beiersdorf and Unilever about the ad, seen in July, which featured a voiceover began "This is your skin. It can get very dry. It's a common problem", before going on to claim that the gel was "proven to moisturise your skin for 24 hours". On-screen text stated: 'Results shown after one week of use.'

Beiersdorf believed the shower gel provided at best the same level of moisturisation as others in the market. The Nivea owner challenged the claim that the Sanex product actively moisturised and hydrated skin and that the effect lasted for 24 hours.
Unilever, maker of Dove and Simple, believed the ad implied the shower gel provided 24 hours of moisturisation from the first use, and questioned whether the qualification 'Results shown after one week of use' contradicted that impression.

The ASA upheld both companies' complaints, saying the advert was misleading because it implied the product would moisturise for 24 hours from first use, in spite of there being no robust evidence to support the suggestion. The TV clip needed to make clearer that the claimed effect would not be seen until at least one week's use of the product on a daily basis.

The commercial must not be broadcast again in its original form, the ads watchdog ruled.

A spokeswoman for Colgate-Palmolive said the supplier supported the work of the Advertising Standards Authority, but was "disappointed the ASA did not agree that we had fully substantiated the claims for Sanex Advanced Hydrate 24Hr".