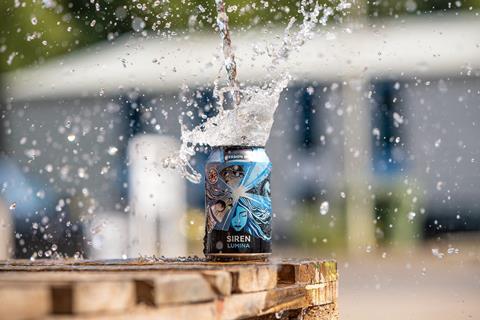 Independent brewery Siren has made a £10,000 donation to three charities after successfully getting its Lumina Session IPA to trend on social media.
The Berkshire brewer set itself the goal of getting Lumina on tap in 1,000 venues across the UK, as well as trending on Twitter/X.
It reached number five on the UK trends chart on 30 June, placing above WWE Smackdown, which was filming live at the time. It did not say if it achieved its on-trade goal.
Donations were made to Make a Wish Foundation, Launchpad Reading and Lymphoma Action UK – a mix of causes chosen by the Siren team.
"It's a real challenge as a small business right now to cut through, especially getting into pubs where the big brewers have tied up all the access and restricted choice for consumers," said Siren founder Darron Anley. "The #LuminaHour campaign is an example of what can be achieved when the amazing beer community comes together, raising an incredible amount of money in the process."
Deborah Laing, director of fundraising and communications for Lymphoma Action added: "Thanks to wonderful supporters like the Siren team, our charity can continue providing vital information and services to people affected by lymphoma, the fifth most common cancer in the UK."
Launched in lockdown 2020, Lumina has since become Siren's best-performing beer, with 700,000 cans and three million pints sold to date. The gluten-free brew has been exported to 20 countries worldwide including Denmark, Italy, France and Australia.
Last year, Siren raised more than £20,000 to support the humanitarian relief effort in Ukraine through the sale of Mavka, a collaboration with Kiev brewery Varvar.
It has also raised a further £8,000 for a variety of causes from other charitable campaigns this year.