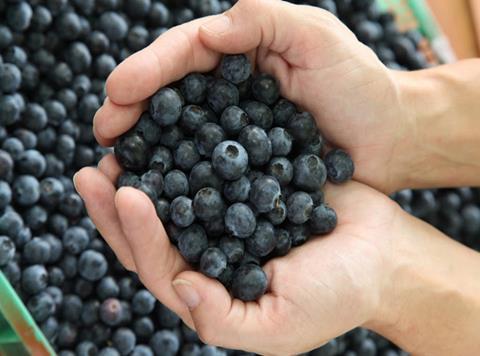 Tesco is giving away free fruit at stores across the country today, in a sampling exercise linked to 'Blue Monday' and the January health blitz.
The retailer said it wanted to "put a smile on customer faces" on what has become known as 'the most depressing day of the year'.
The fruit will be handed out from 3.30pm to 5.30pm with free kiwis, apples, clementines and blueberries.
"We know lots of our customers will be making healthy little changes to their lifestyle during January and we wanted to do everything we can to help out," said Tesco corporate responsibility director Josh Hardie.
"We know today is the day people are most likely to be feeling the January blues, and we hope a free piece of fruit will help our customers feel a little bit happier as they shop with us."
Tesco is also hosting a pop-up blueberry smoothie station in its Tooley Street Metro store, in London, today.
Free sampling has become a trend under CEO Dave Lewis, with the retailer launching what it claimed was the biggest sampling event in UK supermarket history in the run-up to Christmas.