Supermarkets have been stepping up their loyalty game over the past two years, embracing everything from gamification to personalisation in a bid to keep customers from straying as the pandemic shakes up shopping habits. So how do their loyalty schemes compare? And what are they offering shoppers to keep them coming back?
Sainsbury's Nectar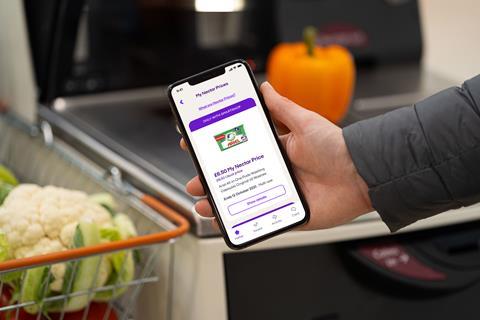 Sainsbury's launched its Nectar app in October 2019, and claims there are now eight million registered users. Through the app, customers can collect Nectar points when shopping in-store and online, receiving 1 point per £1 on all qualifying spends. These points can be redeemed against future shops, with 500 points worth £2.50 at Sainsbury's.
Nectar app users also benefit from personalised 'Nectar Prices' on a selected range of branded and own-label products when using their phones or handsets to scan & go in stores. Sainsbury's says these personalised offers, which are updated regularly "to make sure it's tailored to the tastes of the individual customer", are part of its plans to "personalise loyalty and really reward customers with consistently great value". They were introduced as part of a wider shake-up to Sainsbury's loyalty scheme in 2021 that also saw it ditch its annual Nectar Double Up promotion.
Nectar also allows customers to "turn points into positivity". Its recent partnership with the Woodland Trust enables shoppers to donate points to causes such as tree planting and woodland creation, while its newly launched Nectar Donate initiative, provided in partnership with Crowdfunder, allows Nectar app users to donate their points to a charity of their choice at any time.
Tesco Clubcard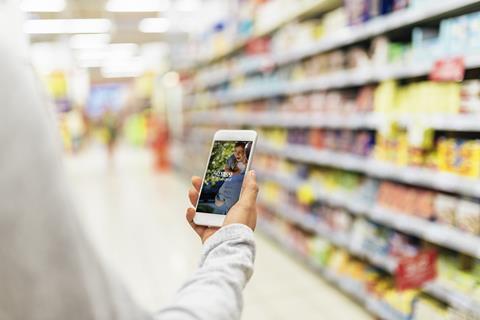 Tesco relaunched its Clubcard loyalty scheme last year as a complement to a new EDLP strategy. Members can access lower Clubcard Prices on hundreds of products in-store (including Tesco Express) and online, as well as personalised offers.
Clubcard users can also collect points by shopping in-store or online, earning one point for every £1 spent on food and one point for every £2 spent on fuel. For each 150 points they earn £1.50 in vouchers, which can be used for savings on shopping, or with Reward Partners including PizzaExpress, Disney+, Hotels.com, RAC and Virgin Atlantic Flying Club.
By subscribing to Clubcard Plus, at £7.99 a month, shoppers can get 10% off their groceries in-store twice a month, as well as 10% off F&F clothing all the time.
In January 2022, Tesco launched Tesco Clubcard Pay+, a new debit card available to all 20 million Clubcard holders which enables them to pay, save and earn Clubcard points. Shoppers can also add money and ringfence their grocery spend from any UK bank account into their Tesco Clubcard Pay+ account, using the free Tesco Bank mobile banking app.
Asda Rewards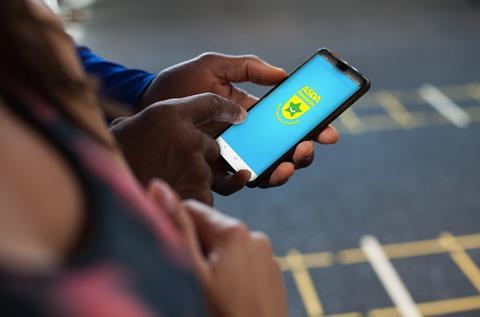 Asda launched its 'Asda Rewards' smartphone app into 16 stores last October. Customers can earn rewards when they buy 'star' products, including both own-label lines and brands such as Cadbury, Heinz and Pampers, and place them into a cash pot.
These can be topped up by completing 'missions', such as buying five fruit & veg to get £1 or spending £15 on pet products to get £3. Customers can redeem their rewards by converting the pot into vouchers for money off their next shop.
Asda is also planning on adding personalised rewards and environmentally friendly purchasing suggestions based on shopper data as the trial progresses. It intends to roll the scheme out to more stores and is encouraging shoppers whose local stores aren't part of the trial to register their interest.
My Morrisons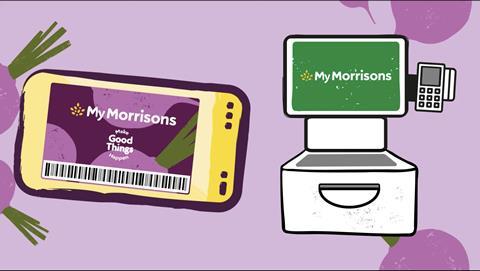 In May last year, Morrisons swapped its points-based loyalty card Morrisons More for personalised money-off vouchers that are available via the new My Morrisons app. Rather than having to save up points, users can scan their app at the till to earn instant rewards giving them money off their next shop.
The app is also the home for all of Morrisons' online services including Morrisons.com, food boxes and Morrisons' café takeaway menu. It features a My Morrisons Clubs platform that lets users join social groups such as NHS Club and Teachers Club for access to special offers, as well as the chance to donate to charity via limited campaigns.
Morrisons says it plans to launch further features including the opportunity for customers to give back to the community and 'Basket Bonus' surprise and delight rewards.
Lidl Plus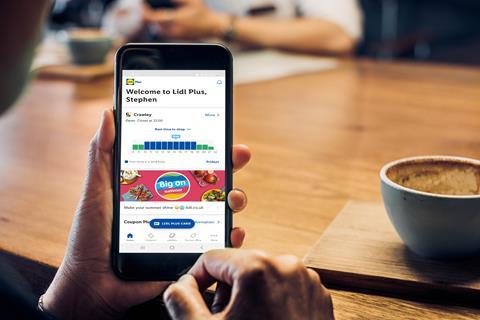 Lidl UK's app-based programme offers digital 'scratch card' prizes giving shoppers 25p to £20 off their weekly shop. Customers get a one-in-five chance of winning on the scratch card with each purchase.
The app also offers discounts on own-brand products, Sky TV packages and cinema tickets, while its 'Coupon Plus' feature allows shoppers to earn money off their next shop. The "more they spend, the more they save", Lidl says. By spending £100 in a month, shoppers will receive a £2 off coupon to use within seven days, while spending £200 or more in a month will earn them a £10 coupon.
Shoppers can also store digital receipts on the app and browse weekly leaflets and seasonal magazines.
M&S Sparks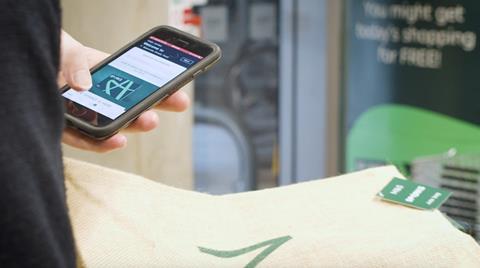 Boasting personalised offers, instant rewards, free gifts, giveaways worth thousands of pounds to spend online or in-store, the chance to win what you are buying for free and charity donations with every purchase, M&S's Sparks loyalty scheme promises to make "good things happen every time you shop".
Sparks was relaunched as a digital first scheme in 2020, with an app that – much like M&S's Tik Tok page – is all about maximising customer interaction.
Last December, it launched a Sparks Advent calendar, featuring prizes like a meet and greet with Gary Barlow. Earlier this year, it launched its two-month Sparking Change National Challenge to encourage participants to opt for healthier and more sustainable choices. Shoppers taking part had access to recipes, tips and cook-along events as well as discounts on its Plant Kitchen range.
Co-op Membership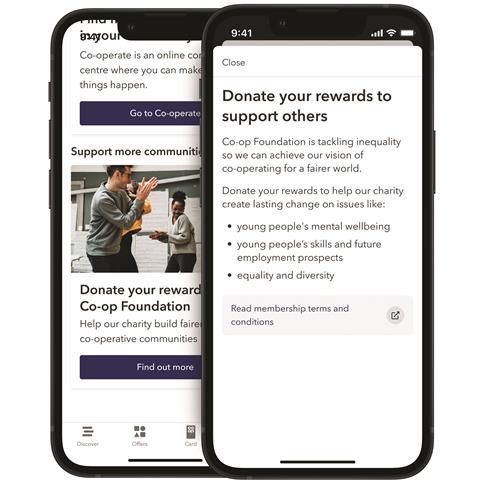 Co-op's membership scheme, which was revamped in 2020, reflects its 'give back to the community' mindset.
For every £1 users spend on selected Co-op products and services, 2p goes into their Co-op membership account. The retailer then gives the same amount to support community organisations and local causes. Members can choose to donate their rewards to a charitable cause of their liking, or use them to get money off their shopping.
The Co-op app also gives members access to weekly personalised offers and member-only promotions in-store, as well as access to benefits from other business areas including funeral care, legal and insurance.
Iceland Bonus Card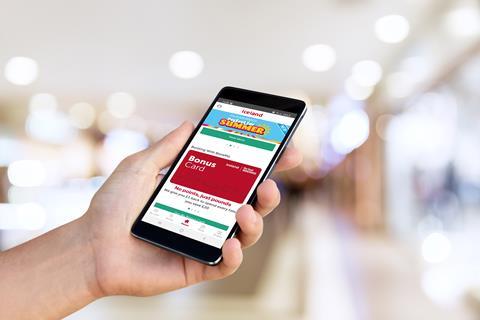 Iceland claims its Bonus Card club is "bursting with benefits". They include exclusive product discounts, 1,000s of chances to win prizes, free home delivery and a birthday gift. Users can also load money on their Bonus Card to save for future shopping trips, and will earn £1 for every £20 they save.
Last year, Iceland launched the Bonus Card app, which means shoppers can scan a barcode generated by their phone at checkouts in Iceland or The Food Warehouse to claim the benefits of the scheme, rather than swiping a card. The app – Iceland's first ever – also gives access to exclusive features such as monthly competitions and giveaways.
My Waitrose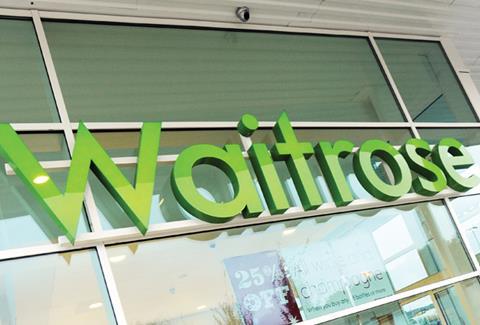 My Waitrose members enjoy savings on a range of products every month, including 20% off selected fish from the counter on a Friday. They also receive members-only rewards such as free Waitrose magazines, savings on dry cleaning and 10% off classes with Waitrose cookery school.
Members can also enter exclusive competitions to win experiences, shopping vouchers and more, and until now have been able to get a free national newspaper when they spend more than £10 in store.
However, Waitrose has announced this month it is withdrawing the newspaper offer on 22 February and replacing it with something new. "We're improving the myWaitrose programme to offer customers personalised discounts on the products they buy most," a Waitrose spokeswoman said.