Social media has become too big for any brand or retailer to ignore. In a single day in August one billion people - or 14% of the global population - logged on to Facebook. Twitter boasts 320 million active users each month and every day 40 million shots of food, fashion and faces are uploaded to Instagram.

But by no means do these gargantuan online players offer fmcg a captive audience, as revealed by The Grocer's Top 100 Social Media brands, compiled by Headstream, which maps the winners and losers in terms of consumer engagement.

So which brands and retailers have been the most social in 2015? How do you even measure success? And what's the secret to achieving it?

It's not just about numbers. It's about engagement, explains Headstream senior planner Alex Barfield.

"Central to a brand's performance is its ability to capture the attention and interest of audiences," he says. "Levels of interaction including retweets, shares, comments and favourites offer a way to assign a comparable score using observable metrics."

That's how Kronenbourg 1664 achieved a perfect score on Twitter despite only 12k followers (second place Tetley has four times as many) to come top on the branded side, as it consistently provoked reaction: nearly 50% of its followers responded, with a single post retweeted and favourited up to 6,000 times.

Whether it's paid for, or free, the quality of the content must remain high, adds Barfield. "Brands that do it well know that to inspire people to buy a product you don't need to provide a promotional offer," he says. Instead "you need to deliver value".

In the case of Kronenbourg that has meant irreverent "beer porn" humour to appeal to its young male audience, says Ben Cook, business development manager at JC Social Media. "By raising an eyebrow or being a bit controversial you get people to interact, share and like."

Recruiting French football legend Eric Cantona to (jokingly) swim the English Channel proved a stroke of genius for the brand. The viral video content posted alongside the hashtag #LeBigSwim throughout August garnered huge support with up to 6,000 retweets and favourites per post (even if it was all a joke and Cantona never got his feet wet).

"Social media and digital marketing is hugely important to all Heineken brands - this is where our consumers spend their time," says Ifeoma Dozie, brand director for mainstream beers at the brand owner.

Brands

As well as booze, soft drinks, crisps and confectionery brands dominate the leaderboard. Brands flogging household staples struggled to compete. Of the six cleaning products included in our ranking only two appear in the top 50 for example, with Comfort bucking the trend to appear in the top 20 as it rallied its 176k Facebook fans for the launch of Comfort Intense fabric conditioner during July and was rewarded with a spike in activity.

But it's also the case that younger brands - ones that leverage their millennial identity are in a better position. That was the case with Doritos (5th), which used high-quality viral video content and a partnership with the provocative Lad Bible (targeted at 16 to 30-year-olds) across both Facebook and Twitter in 2015.

The brand's "creative positioning allows us to have fun and resonates well with our constantly connected millennial audience," says Paul Gilbert, digital marketing manager at PepsiCo.

"Our campaign work with The Lad Bible generated a lot of buzz and hype; and the digital film we produced for the launch of our Doritos Roulette product, plus a strong vlogger partnership with @FunForLouis, got some great traction too."

Special K (4th) used the old-fashioned powere of celebrities, galvanising its core female followers with endorsement from Tess Daly, but did so alongside recipes for post workout smoothies and snacks. It's a demonstration that value added content can - and should - "direct people to a brand's website and get people to sign up to offers".

But brands that simply use social media channels as a platform for direct selling fail to engage their followers, says Cook. That's the mistake Pizza Express (39th) is making, he believes. "Most of what Pizza Express post on Facebook and Twitter is really good," he says. "It showcases the products and adds value but then they'll just throw in the odd sales post a little too often and they bomb."

Creating a consistent voice across all social media platforms is another factor that ties together the best performing brands, believes Barfield.

Various platforms were used to complement one another for the launch of Coca-Cola's (24th) multimedia platform My Coca-Cola Journey in April "from announcing the arrival of the platform to broadening the reach of our content through building relationships with key audiences," says Bobby Brittain, marketing director at Coca-Cola GB.

"Each social media channel plays a specific role for our brands, such as tapping into current conversations through trending topics on Twitter or using Facebook to broadcast big campaign messages at scale, targeted to audiences that are relevant to our brands," he adds.

Bacardi (16th) also reaped the benefits of this joined-up approach with the launch of its Carta Fuego rum, recruiting specialist marketers Red Pill to co-ordinate content across Facebook, Twitter, Instagram and YouTube. Its #Fuego Face campaign included films and images across all platforms and generated more than 9.5 million views (three times its target) and more than 570,000 "quality" engagements.

And, significantly, the campaign is driving sales, says the brand. "We're confident the #Fuego Face campaign has contributed to success in bringing new consumers to the category," says Lisa Jazwinski, director of Bacardi - Europe Centre of Excellence.

"Since it launched in April, Fuego has performed very well in the off-trade, and a read from a key retailer over the summer indicated that 25% of Fuego shoppers are new to rum and almost 50% are new to Spiced Rum," she adds.

Measurement

Previously a grey area, the ROI of social media is becoming easier to measure thanks to more sophisticated tools offered by the likes of Facebook, which recently partnered with Nielsen to deliver insights on how online activity drives offline sales, says Barfield.

The need to join the dots from social media to sales has become more and more significant as brands are increasingly forced to put cash behind posts.

"As Facebook and Twitter become paid-first platforms for many brands, emphasis is shifting from courting clicks to driving real business value," adds Barfield.

With organic reach becoming ever more challenging three quarters of brand marketers now say they'll increase investment in social media in the next 12 months, say the Content Marketing Association.

Though Facebook puts this change down to the sheer volume of content now being created, as opposed to an attempt to line its pockets, even its vice president of advertising technology Brian Boland admitted the network "is far more effective when businesses use paid media to help meet their goals."

Twitter has also hinted at a newsfeed style algorithm that will replace a continuous real time feed with content deemed more relevant to each user.

"They're making organic coverage for brands very difficult and forcing people to put money behind promoted posts," says Ben Cook, business development manager at JC Social Media. "Even household brands have to resort to putting money behind paid advertising."

Retailers

This evolution in social media may also explain the ranking of major supermarkets, with top spot Aldi spending aggressively on ads and marketing. Even Tesco CEO Dave Lewis admitted Aldi's social media skills gave him "concern" in April.

Similarly the poor score from M&S across Facebook and Twitter (it came 11th) could simply "be linked to differences in paid media strategy" during the short period data was collected, suggests Barfield.

If that's the case the retailer has had a change of heart since, with a quarter of its undisclosed Christmas campaign reportedly to be spent on digital media. Its TV ads will be cut into short 'moments' for easy access on social media feeds. And already M&S has seen a considerable increase in sign-up to its social media channels, according to executive director of marketing and international Patrick Bousquet-Chavanne, with 4.5 million fans across its accounts.

Aldi's secret

But Aldi insist success on social is down to more than smart investments. "Humility, honesty, helpfulness and a touch of Aldi humour underpin much of what we do on social media," says marketing director Adam Zavalis. "We listen to our audiences using the latest industry tools and this informs our thinking and planning and we use entertaining content in line with our wider marketing strategies."

Content that resonated most strongly with Aldi's 222,000 Twitter followers and 1.2 million Facebook 'friends' tended to be simple in-feed giveaway competitions, adds Barfield.

The chance to win a Christmas hamper at the launch of Aldi's festive ad this month was shared more than 3,600 times, and 'liked' by more than 22,000 people. That compares to a mere 30 shares and 383 'likes' for a post the same day asking followers to pick their favourite Christmas pudding.

Conversely, top-performing posts for Tesco (2nd) tended to be recipes and how-to's, Barfield adds, particularly those featuring high-quality video shorts.

Content "rooted in topics where Tesco has credibility" is the approach it finds most effective, says Alicia Howard, content and social manager at the grocer. "For the Rugby World Cup, we provided customers with food and recipe inspiration by country, but we wouldn't give real time updates on the score of each game."

Tesco also employs a team of 'social media executives' at its Cardiff customer engagement centre, tasked with "creating engaging conversations with our customers on social," adds Howard. It's been a learning curve for Tesco, which says it has changed its approach to "ensure we're talking to customers about what matters to them" and to become "more targeted" ensuring content is seen "by the right people at the right time."

Yet no retailer is currently going far enough, advises Social Retail Group founder Pete Doyle.

"The future of supermarket retail on social media has got to be about localising," he says. "Stores getting their staff engaged in offering an exceptional customer service at every location where they have a supermarket. That's when we will see a transformation of how people connect and use social media to buy groceries."

And with access to one billion people at stake, no brand or retailer can afford to get complacent.

For the full list of 100 brands, scroll to the bottom of the article.
Six of the best social media campaigns in 2015
Bacardi: Fuego Face (#FuegoFace)
Launched March 2015
Featuring films of celebs and YouTube stars drinking a shot of Bacardi's new spicy Carta Fuego rum the digital Fuego Face campaign reached viewing figures of 5.2M for a single clip on Facebook. Reactions also trended on Twitter, with a tweet from footballer Ian Wright alone earning 783 retweets and over 1000 favourites.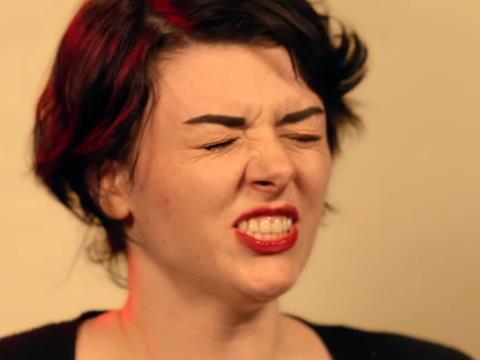 Doritos: Doritos Roulette (#DoritosRoulette)
Launched June 2015
A spin-off from the brand's 'For the Bold' push, the Doritos Roulette challenge dared millennial snackers to film reactions to the brand's fiery crisp and share across social media. Views went viral with some clips attracting half a million views, the best reviewed and shared by well-known vlogger @FunforLouis thanks to a partnership with the brand.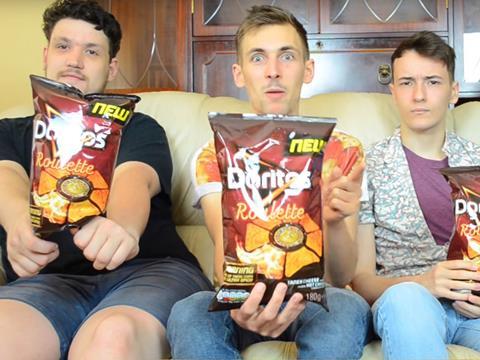 Kronenbourg: Le Big Swim (#LeBigSwim)
Launched July 2015
Former French footballer Eric Cantona agreed to swim the English Channel if 10,000 Brits agreed Kronenbourg 1664 was the "best-tasting beer in the world." Well, not really, but the tongue-in-cheek push proved a huge hit with the brand's social media following landing it top spot in this year's rankings.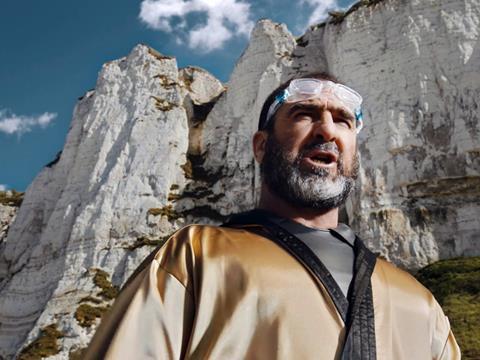 Magnum: Be True to Your Pleasure (#Truetoyourpleasure)
Launched: May 2015
Featuring RuPaul's Drag Race star Willam, this 'Be True to your Pleasure' digital campaign launched at Cannes Film Festival and featured four tales of gender identity. Views on YouTube reached 182k for a single one minute clip as it "had a clear message and that message resonated with consumers" says a Magnum spokesman.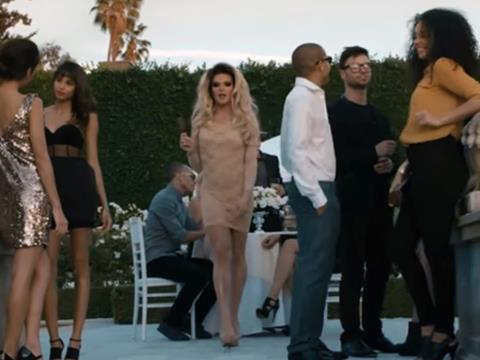 Stella Artois: Buy a Lady a Drink (#BuyALadyADrink)
Launched January 2015
The Water.org-endorsed push highlights the 200 million hours a day women across the world spend collecting clean water. Short films were posted by the brand across its social media channels. Consumers could buy chalices to donate, and Stella offered to donate a year of clean water on World Water Day if followers retweeted: 4.8k people obliged.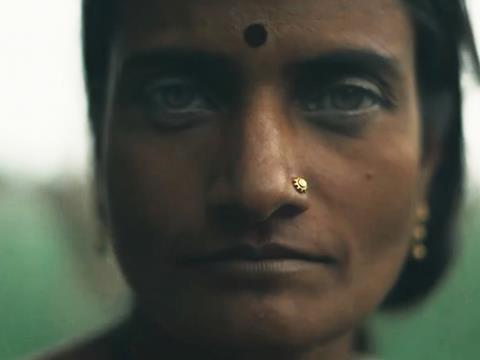 Tetley: Bring Back the Tea Break (#TetleyTeaBreak)
Launched June 2015
After 44% of 2,000 consumers polled said they didn't have time for a tea break, the brand campaigned to bring it back via social media. A six minute launch film featuring the Tetley Tea Folk was viewed more than 150k times on Facebook, and fellow fmcg brands Russell Hobbs and Mr Kipling even got involved pledging their support online.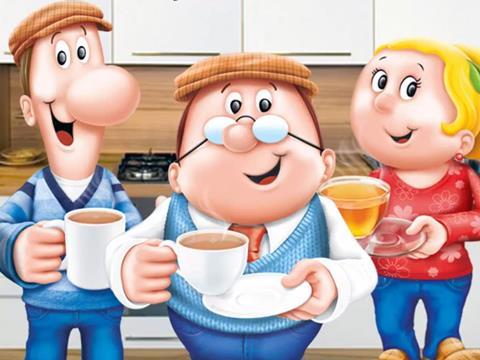 The methodology:
The methodology used in the ranking focuses on simple, publicly available content metrics to provide a broad estimation of the level of audience interest captured by brands through their social activity.
As Facebook and Twitter become paid first platforms for many brands, emphasis is certainly shifting from courting clicks to driving real business value. However, interactions with social posts can continue to offer a useful indication of the type of content that is considered relevant by consumers.
While this ranking does not determine lifts in awareness or sales, it does provide a snapshot of the health of different types of content in social. Benchmarking interactions without exact knowledge of an individual brand's paid strategies or levels of reach of course comes with caveats, and the one-month analysis period could potentially include peaks in campaign activity for certain brands and not others.
Central to a brand's performance in social, though, is its ability to capture the attention and interest of audiences. Levels of interaction including retweets, shares, comments and favourites offer one way to assign this a comparable score using observable metrics.