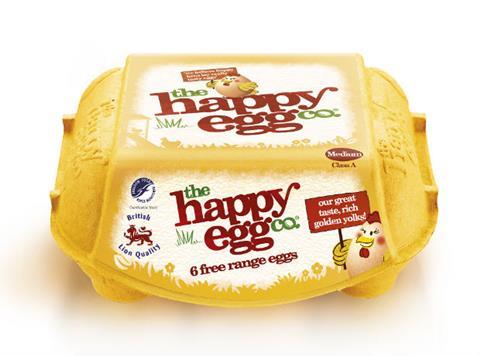 The Happy Egg Co is targeting Brits at breakfast by sponsoring the ITV weather.
The brand has signed a six-month sponsorship deal with ITV's Good Morning Britain local weather to capitalise on rising demand for eggs as part of morning meals. From 4 January until 1 July 2016, three 10-second idents will air daily - set to be seen by about 37 million families.
The TV ad, produced by The Clinton Partnership, will showcase real farms to highlight how The Happy Egg Co's hen welfare standards differ from other free-range egg standards.
The sponsorship deal marks the first step in a wider marketing push by the brand, which wants to encourage own-label free-range egg consumers to switch to The Happy Egg Co products by "driving differentiation".
"The ITV Good Morning Britain local weather sponsorship kicks off an exciting year for the Happy Egg Co," said The Happy Egg Co marketing director Rob Newell.
"It's part of a wider integrated campaign that will see several marketing bursts throughout the year, designed to ride on the positive momentum for eggs in terms of animal welfare, health benefits and consumer desire for provenance and transparency - whilst showing consumers why the brand is worth paying a little more for."