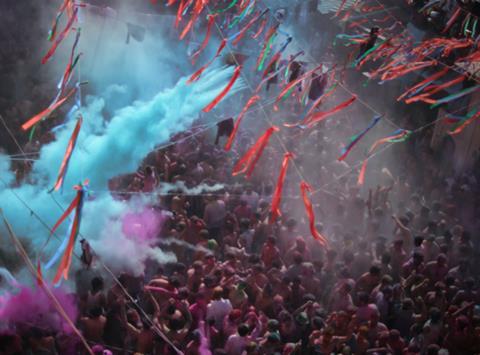 Walkers has relaunched its Sensations range with a TV commercial and a new look.
The advert makes its debut tomorrow (3 June), featuring footage of Brazil's Rio Carnival and the Holi Festival of Colours in India. The scenes of "exotic sights, sounds, smells and tastes" are backed by the strapline 'Sensations. A Feast for the Senses'.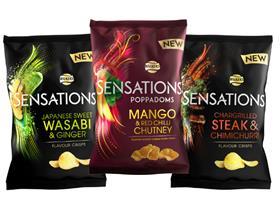 The TV spot aims to raise awareness of the three variants added last month: Japanese Sweet Wasabi & Ginger and Chargrilled Steak & Chimichurri crisps and Mango & Red Chilli Chutney poppadoms. It comes as the entire Sensations portfolio has had a makeover. The "modern and stylish" new design was meant to give the snacks a "more premium" look, said Walkers.
The revamp was "a key moment for the brand", added Tegan Philp-Hines, brand manager at Walkers owner PepsiCo. "Shoppers love Sensations, with over 50% purchasing again, and the relaunch provides a unique and exciting offering for customers."
The push – which will air until mid-August – will be supported by digital activity and "ingredient-led content".