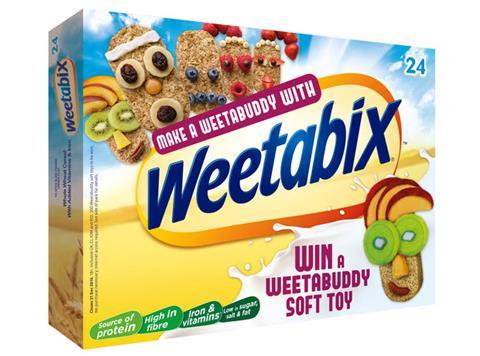 Weetabix's Weetabuddies returned to the small screen this week as part of £1.7m push for the cereal brand that launched alongside a new partnership with Cartoon Network.

The TV campaign, which follows the debut of the Weetabuddies in January last year, comprises new ads based on the characters' aim of helping four to 10-year-olds reach their 5 a day intake of fruit and veg.

Running throughout this month, the commercials are being supported by in-store and social media activity.

In addition, Weetabix has joined forces with the Cartoon Network in a bid to get kids 'excited about breakfast'.

The year-long partnership, which includes sponsorship of the peak breakfast time slot on Cartoon Network throughout January, April, September and November, would encourage children to "get creative" and start the day off with a "healthy nutritious breakfast", said head of brand Richard Lawrence, adding that last year's campaign had been "our most successful to date".

Weetabix has also launched an on-pack promotion this week offering consumers the chance to win one of five special edition Weetabuddies soft toys.