This year, the World Cup is moving to December. Will other summer sporting events take centre stage? And how will food and drink deal with the pressures of a World Cup at Christmas?
Qatar, 18 December 2022. The clock ticks towards 9pm. After 120 minutes of the World Cup final, the two teams cannot be separated. In the penalty shoot-out, Gareth Bale misses Wales' final kick. Harry Kane makes his way towards the penalty spot. A nation holds its breath.
OK, OK, let's not jinx it. But with the bookies predicting England will reach at least the semi-finals (Wales and Scotland's odds are marginally less favourable) there are surely at least a few fans dreaming football could this year be coming home for Christmas.
If it does, it won't just be the fans in wild ecstasy. Food and drink brands will be partying too. For as one of the biggest events on the planet, the football World Cup is an almost unrivalled opportunity to boost sales and entrench their brand in the hearts of millions of fans. Especially when the home nations do well.
The Three Lions' final-reaching run in the Euros last year generated an additional £2.3bn of food and drink sales in the UK, and that's not even including pubs. Add those in and the total comes to £3.1bn, according to the Centre for Retail Research – not far off Iceland's total annual sales.
Yet this year's World Cup has changed the rules of the game somewhat. Qatar's scorching heat means the tournament has moved away from its typical summer slot into November and December – with the final due just one week before Christmas Day.
It presents some unique questions for the year's sporting calendar. Namely, how will businesses adapt when one of the world's largest sporting events collides with the ever-manic build-up to Christmas? And secondly, can any other sporting event can fill the World Cup's place as the dominant fixture of the summer?
To understand the impact on the summer's events, it's vital to understand what a winter World Cup means for retailers and brands.
"This year is a really one-off dynamic," says Greg Phillips, CEO of Dee Set, which works with Sainsbury's, Morrisons, Asda and Waitrose on in-store marketing strategies. He argues the timing of 2022's biggest sporting event will have clear ramifications "on marketing budgets and use of space in store".
Largely, this is because Christmas is just around the corner, so "how people try and seamlessly blend Christmas and World Cup promos will be a real challenge," he explains. "But a real opportunity for the retailers and brands who get it right."
To his mind, a joined-up and creative approach will be essential. "Think footy-mad Santa, elves' freestyle football tricks and 12 days of Cristiano," he suggests.
Any activity will certainly need to deliver maximum impact given the expected cost of advertising at this time. Granted, food and drink brands will no longer have to jostle for slots with sectors such as the travel industry, which usually invests heavily in advertising around the summer tournaments. But within the food sector, competition will be at its peak as the collision of the World Cup and Christmas for the first time leaves many food and drink companies feeling they can't afford to miss out.
"It's going to be very, very competitive," says Phillips. "If you want to land a promotion in November and December in any year that comes with a ticket. But then add in how competitive the sponsorship and marketing around the World Cup will be and brands are going to be really keen to be at the forefront of that."
For some categories, however, it won't be possible to go all-out. The new HFSS laws landing in October mean foods like crisps and bagged snacks will be banned from daytime TV advertising, as well as prominent promotions in stores.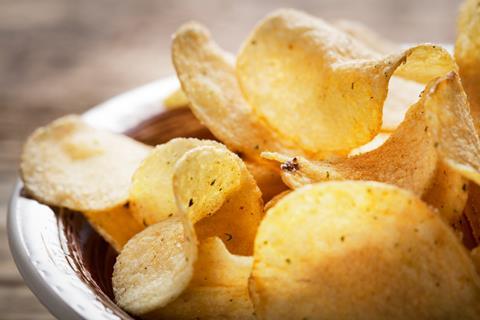 For them, the World Cup is terrible timing. Had it taken place in the summer, snacks like crisps would be front and centre of every supermarket's campaign as one of the traditional bedfellows of major sporting events. As it is, the tournament rolls around once these new laws are in place and could be a painful time for brands unless they have reformulated successfully.
On the flipside, that timing could be a gift for booze brands. As most 'party foods' will be banned from promotional slots on aisle-ends, retailers will be looking to other categories to fill this space. Based on trials taking place at Tesco, alcohol is in pole position to appear in these areas.
Booze brands will certainly need to drive sales in retail, given that a Christmas World Cup will be bad news for sales in pubs and bars. Budweiser is predicting lower than normal on-trade sales – and the higher margins that come with those – as many fans opt to watch from home, rather than jam-packed beer gardens.
It is banking on higher uplifts in retail sales to compensate, with a forecast 30% rise in retail sales through the Christmas period. It's an improvement on the figures seen during other tournaments. During last year's Euros, for example, it grew sale volumes by 18%.
The timings of England's games will also help to boost those volumes. Two of their games in the group stage – including a potentially intoxicating clash against Wales or Scotland – are at 7pm UK time, setting the scene for fans to watch the match with a drink after work.
Sponsorship woes
Perhaps the biggest downside for big booze brands, though, is the location of the tournament. Many have been long-term sponsors of the World Cup. By giving the tournament to Qatar, FIFA has dealt a blow to the likes of Budweiser, which will be banned from selling beer or placing brand logos inside the host stadiums.
If these rules are maintained – a point of uncertainty, as FIFA is reportedly lobbying for their relaxation – the opportunity to engage fans will be significantly reduced. At previous events like the 2018 World Cup, Budweiser invested large sums in the partnership, giving out free branded cups and scarves at the grounds.
What's more, this could be a sign of things to come at other major sporting events. "As we move into an era where Middle Eastern countries host major sporting events – there's talk of Saudi Arabia hosting an Olympic Games, for example – this is going to become more of a norm," says Conrad Wiacek, head of sport analysis at GlobalData. "There will be cultural considerations that impact on the type of partnerships you can have compared to western countries."
For this year's World Cup, at least, Wiacek expects booze brands to shift their focus away from sponsorship and towards other marketing channels like TV and in-store. "As opposed to spending money on a sponsorship they'll spend money on an advertising campaign outside of that," he explains. "So you'll see Budweiser, Carlsberg and Heineken adverts on TV, but you won't see any branding in the stadium."
It's not just booze brands that are facing issues with sponsorship. Usually, it's a no-brainer for companies that can afford it. Few events can give a business the visibility of World Cup, which projects your brand to billions of fans for a sponsorship fee of less than £20m.
This year, however, things aren't so simple. Qatar's human rights record is dampening enthusiasm for the sponsorship, with businesses seemingly wary of the country's record on migrant worker abuse, slavery accusations, and LGBTQ+ rights.
"Some of the major global brands aren't rushing to be associated with it in the same way," says Wiacek at GlobalData. "I think there is a little hesitancy."
Against this backdrop of advertising restrictions, unusual timings and human rights controversies, some brands are looking beyond the World Cup to alternative sporting events taking place this summer.
What food and drink brands spend at the major football tournaments
The Women's European Championships is the most obvious area of opportunity, given the soaring popularity of women's football in recent years. England's World Cup semi-final defeat to the USA in 2019 was the most watched TV programme of the year, according to the BBC, with almost 12 million viewers.
It's a similar story around the world. The 2019 tournament saw 1.12 billion viewers tune in despite FIFA being criticised for the overlap with the Gold Cup and Copa America, both of which played finals on the same day.
This year, with the men's World Cup moved to winter, the women's tournament will have a free run to maximise publicity – a positive move for the game and any associated brands. "Having that clear window in the summer not only gives women's football its own spotlight in a traditional spot, but also gives brands something else to partner with," says Wiacek.
Heineken is one high-profile partner of the women's Euros. Last year, it signed a five-year deal with UEFA to sponsor all women's European tournaments – a package that will give it visibility across ticketing, hospitality, and digital fan activations events. PepsiCo put in place a similar deal in 2020, while Gillette Venus came on board as a sponsor of the women's Euros just last month.
"The timing of the men's World Cup gives a clear run for the women's game"
Weetabix, for one, is feeling confident in the opportunity. As an official sponsor of both the men and women's team of England, Wales, Scotland, Northern Ireland, and the Republic of Ireland, "this summer is really big for us," according to Gareth Turner, Weetabix's head of marketing. The timing of the men's World Cup "gives a clear run for the women's game".
Weetabix will place women's football on the front of its packs with a group shot of five players from each of the five nations. It hopes to repeat the success of its similar strategy in the men's Euros last year, when sales jumped by 1ppt in the 12 weeks through summer.
That's not to say Weetabix is ignoring the Qatar World Cup altogether. It will run men's football promotions on pack and hopes to capitalise on a daily group stage game taking place at 10am in the UK. "Now that might be a late breakfast, but it might be slightly more relevant than a Friday night occasion," says Turner.
FIFA, too, has recognised the opportunities of the early morning timing of the games across Europe and the Americas and is now understood to be looking for new breakfast cereal partners.
So it's clear the winter World Cup presents opportunities as well as challenges. The question for brands is whether the opportunity is too big to miss – or whether the challenge is so great they would rather focus on summer instead.
The summer events looking to fill the World Cup's slot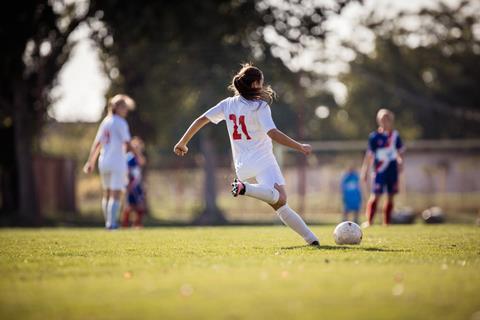 Women's Euros
This is surely the big winner from the winter World Cup. Women's football is big business: the England women's World Cup semi final in 2019 got almost 12 million viewers, while Barcelona broke the women's attendance record with over 91k fans at Camp Nou in March.
Many fans will be desperate for their football fix this summer and, with England also playing host, the England women are sure to garner a lot of attention. Many food and drink companies will be hoping they can cash in.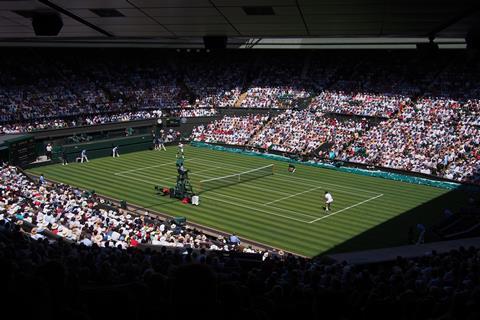 Wimbledon
England's flagship tennis tournament marks the arrival of summer while acting as a pantheon for high-end food and drink brands like Lanson (the tournament's "official champagne", Sipsmith ("official gin"), and Pimm's ("official partner").
Sipsmith in particular has previously used the event to launch some amusing summer ads. Many will look forward to what it has in store this year. Notably absent from the sponsors list though is Robinsons, no longer the tournament's official soft drink.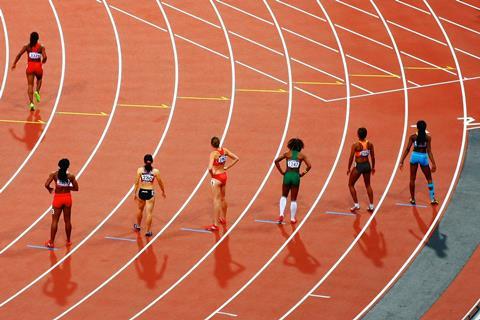 Commonwealth Games
The Commonwealth Games have never managed to hit quite the same viewership as the Olympics without the participation of major nations like the US and China. As a result, major brands aren't quite as keen to get involved.
When Glasgow hosted the event in 2014, Famous Grouse was an official sponsor and released some limited-edition whiskies to mark the occasion. This year, however, food and drink brands look like they're steering clear of the event entirely.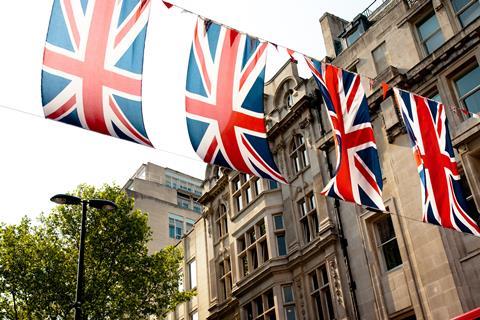 Queen's Jubilee
The Platinum Jubilee will mark 70 years on the throne for the Queen – and the monarch will certainly be glad she's not competing with the World Cup. Back in 2002 when they overlapped, one national newspaper summed up the national mood by printing "Jubilee? We'd rather watch the World Cup".
This year, brands are already gearing up to go heavy on the strawberries and sandwiches theme. Yoghurt brand Tims Dairy, for example, has announced a limited-edition Strawberry Greek yoghurt.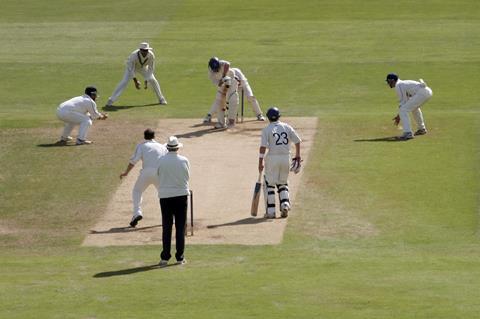 The Hundred
The Hundred is English cricket's new action-packed tournament, now in its second year. The tournament was a commercial success last year, capturing a total broadcast audience of 16 million and 500,000 people watching live in person.
KP Snacks is the official team partner with its brands such as Butterkist and Hula Hoops featuring on the shirts of all eight men's and women's teams competing in the tournament. It's all part of KP's ambition to "inspire healthier lifestyles", it says.