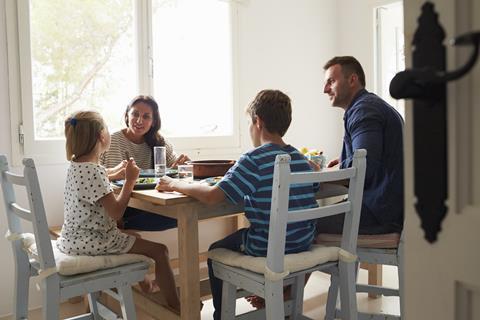 Supermarkets may feel very different at present, but with the UK in continued lockdown, grocery shopping offers us a semblance of normality during a time that feels anything but.
Against this backdrop, grocery brands have a unique opportunity to stand up and deliver. Maligned by critics as hollow rhetoric, brand 'purpose' and promises can now be made tangible and make a difference to Britain's retailers, shoppers, and society.
As those who brand, market and sell some of Britain's biggest grocery brands, we have a duty not only to deliver groceries, but for our grocery brands to deliver on multi-faceted levels.
The first, and perhaps most obvious way, is to think 'citizen, not just consumer'. A recent Zeal survey of 502 shoppers highlighted that 53% believe it is easier to get brands to address social problems than the government. And lately, we've seen grocery brands working overtime to address the Covid-19 crisis.
Kellogg's is providing NHS staff and key workers with half a million servings of food, in addition to three million servings for people in need; Kind Snacks is donating 300,000 of its bars to NHS staff on the frontline. But while the spotlight is (rightly) on the NHS, the less visible also need our help.
Through its partners FareShare and The Trussell Trust, Asda is donating £5m to support vulnerable groups. Heinz is committed to making 12 million breakfasts available to disadvantaged schoolchildren, through its ongoing partnership with Magic Breakfast.
Only the harshest of critics could accuse brands of 'cashing in on Covid', but this is not a time for inertia or inaction. Shoppers are more connected to the communities around them than ever before: brands that act and make an impact will be remembered long after this has abated.
We undoubtedly need to continue delivering in this way for as long as this pandemic continues. But the time is also right for a shift in messaging as consumers start to experience 'purpose fatigue'.
Recognition of a 'new normal' is critical: "Here's to the home-schoolers, the home-aloners, and the backyard exercisers," says McCain, in a smart updated creative on its digital channels. Life is not on pause; it continues apace, and grocery brands need to react and adapt to support new and emerging shopper mindsets and occasions, from lockdown lunches to socially distant birthdays.
Grocery brands also need to cater for the two emerging shopper typologies that this 'new normal' is ushering in. This is not just a healthcare crisis, but an economic epidemic: if brands want to stem losses to own label, then delivering value through pricing, formats and on-pack promotions is critical.
Conversely, there is also an opportunity to deliver for shoppers that retain high levels of disposable income due to lockdown. Humble supermarkets have become the shopping malls of the pandemic, and with an increased appetite for premium groceries, brands can capitalise on this opportunity.
All businesses and brands have an obligation to support shoppers. But with supermarkets the only retail game in town for now, grocery brands have been thrust into the spotlight like never before: it's time to seize that opportunity.