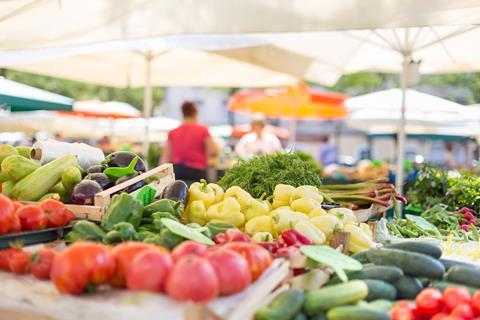 M&S Food has announced it is going to start paying all its small suppliers within seven days from next month.
The new payment terms will be implemented from 1 October.
The move is part of M&S's larger plans to boost the growth of small suppliers and bring innovation to the forefront of its food division's transformation strategy.
The retailer wants to foster its relationships with small growing suppliers as they help "bring new concepts and products to the market".
Over one third of M&S's supply base (35%) is made up of small suppliers.
"At a difficult time for grocery supply chains, we believe this significant step will make a major difference to the small businesses and their employees across the whole UK that are helping us protect the M&S magic and keep our food supply moving," said M&S commercial director George Wright.
In order to be eligible for the seven-day payment terms, companies must be UK-based, have a turnover with M&S of less than £2m and an overall group turnover of under £10m.
Those who are eligible will be contacted by the company during September to finalise all details before the new payment terms come into force next month.
"We have deep and long-standing partnerships with our suppliers, who our customers rely on to produce delicious, great quality M&S food at trusted value," Wright said.
In July, M&S chairman Archie Norman said in a letter to Lord Frost that the new Brexit custom checks were going to hurt not just "big business" but also "small, specialist suppliers that make the UK food industry so special".
The move follows similar announcements from rival retailers, including Tesco, Sainsbury's and Aldi.
Last year, several supermarkets slashed the length of payment terms to small suppliers to help ease cashflow pressures throughout the pandemic.