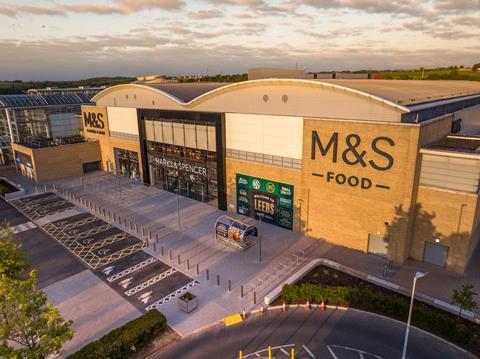 Marks & Spencer has relaunched its Early Careers programme, aimed at training school leavers and graduates to become the next generation of retail leaders.
The retailer has quadrupled the number of places available in its 2024 intake, to take on 114 people, comprised of 38 school leavers and 76 graduates – up from 29 graduates in 2023.
Successful candidates could be running a store in two years, according to M&S, and school leavers will get the option to complete a degree-equivalent apprenticeship.
There are three trainee programmes, covering retail, clothing & home and food.
They will be "hands-on from day one, building the skills and experience needed to manage a store".
M&S said the four-fold increase in intake reflected its focus on developing talent.
M&S CEO Stuart Machin is said to have taken a personal interest in shaping the schemes, drawing on his own experience of beginning the path to his current role by working in a supermarket as a teenager.
"I want others to benefit from the experience retail can offer – just like I did," Machin said in a blog published today.
"And I want M&S to recruit its next generation of leaders, armed with the same knowledge, skills, and entrepreneurial spirit I picked up from working my way up the retail ladder.
"That's why we're reshaping our recruitment to put our stores and M&S colleagues up-front, as well as attracting the very best graduate talent."