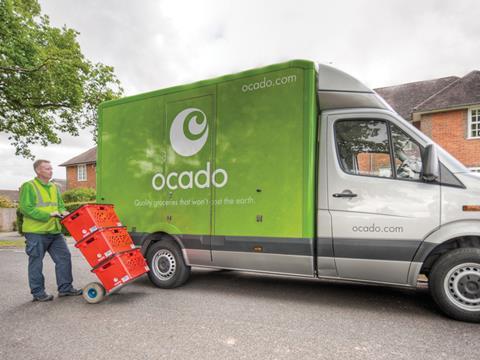 M&S is rumoured to be eyeing a tie-up with Ocado for its forthcoming online grocery trial.

The pair are planning to start talks in the coming weeks, according to an anonymous source quoted in The Daily Telegraph on Saturday.

The speculation came after M&S CEO Steve Rowe announced a soft trial of an online grocery service this autumn in an internal meeting. "It has not cost us anything over the last five years by not being online with food. Our customers haven't moved yet, but they will and we need to ensure that we are ready with the right response," he said.

But Rowe suggested details had not yet been finalised in last week's meeting. "The economics of food online are not straightforward and it is not something that we are going to rush into until we have substantial customer insight and a better understanding of what is right for M&S and right for our customers."

Shore Capital analyst Clive Black said a partnership with Ocado could make an online grocery service more financially viable for M&S.

"It makes sense for M&S to look at the channel but it has to be in the context of making a profit, not just making sales for sales' sake," he told The Grocer.
Analyst Bernstein said an in-store picking model would make most sense for the brand. "The economics of central fulfilment are hugely in favour of bigger baskets. Hence, it's more likely that a solution would be in-store pick for M&S," it said.
Bernstein estimated the Ocado could make between £2m and £4m from such a deal in the medium term, and the online retailer's shares jumped 7.9% to 270.8p in early trading on the back of the rumours.

Under the terms of its agreements with Waitrose and Morrisons, there is nothing to stop Ocado forming a fulfilment partnership with M&S.

The deal would represent a win for Ocado, which launched its Smart Platform fulfilment technology in its Andover warehouse earlier this year with the aim of securing another retail partner. Ocado is ideally seeking an overseas deal, but this has so far failed to materialise despite setting out ambitions over three years ago.

M&S and Ocado both declined to comment on the speculation.