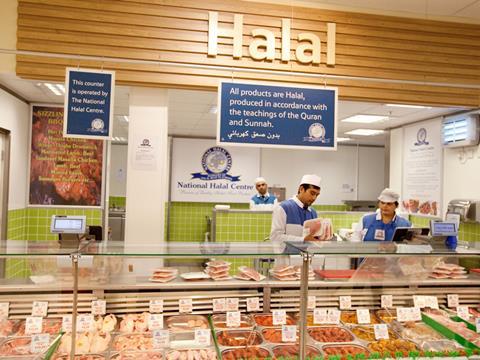 AHDB Beef & Lamb has published a guide for consumers on Qurbani - the sacrifice of a livestock animal to mark Islamic festival Eid al-Adha.
The 12-page booklet was launched by the levy board last week at Birmingham's Eid Mela festival, and offers guidance on when to perform the ritual and how. Eid al-Adha will fall on 23 and 24 September this year.
The booklet - which is also available on the AHDB Beef & Lamb website - has been endorsed by the three main UK halal certification bodies. It would ensure consumers and suppliers undertook the ritual in a "correct and transparent manner", said Association of Independent Meat Suppliers policy director Norman Bagley.
"Abattoirs and butchers must be vigilant in ensuring all laws pertaining to Qurbani are adhered to, so this important spiritual day is not ruined by wrongdoing," said Halal Monitoring Committee's Moulana Yunus Dudhwala.