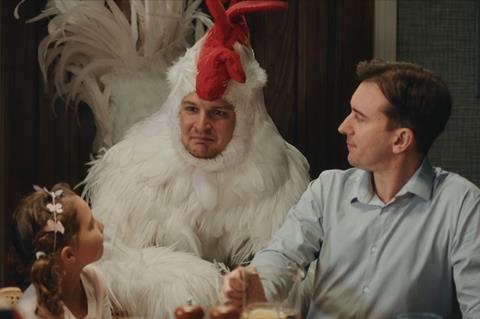 The latest phase of AHDB's Midweek Meals push for pork increased value sales of pork medallions by almost a quarter, according to Kantar.
Purchases of all cuts of pork rose 13.9% in the year to 24 February 2019, after its Love Pork adverts were seen by 83% of UK households. The wider campaign, featuring a man dressed as a disgruntled chicken and a 'cheat on chicken' tagline, ultimately reached 96% of households, said the AHDB.
The campaign brought £25m in additional sales, meaning every pound spent on marketing generated an extra £7.31 in sales, when compared with the previous year.
It came after the AHDB committed to attracting younger customers to pork three years ago, with the latest results showing almost half of the additional sales came from younger customers in the target category, aged between 35 to 54.
Meanwhile, public perception of pork had improved significantly, with 10% more consumers agreeing pork was 'suitable for midweek meals' in post-campaign surveys compared with a similar survey in August 2017.
"The uplift in sales is hugely encouraging during both phases of the campaign; however the long game is to switch more consumers over to selecting pork more often," said AHDB pork strategy director, Angela Christison.
"This is a particular aim with younger consumers in order to create habits, which will sustain the industry in the future. This campaign has attracted new consumers to choose pork by showcasing the ease of cooking this incredibly versatile protein."
The levy body is currently developing the next phase of the campaign, which will see a new TV advert hitting screens in autumn 2019 and early in 2020.