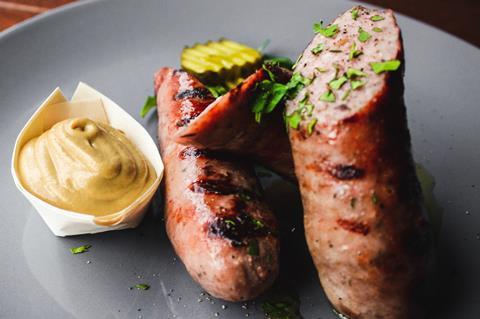 Tulip has expanded its existing pork supply relationship with the Co-op, after securing a new top-tier own-label sausage contract with the retailer.
The deal follows the launch of a long-term strategic partnership between the two parties last year, and will see Tulip take over from Cranswick to supply the Co-op with nine premium fresh sausage lines from September.
The new contract consolidated Tulip's support of the Co-op's commitment "to give shoppers greater access to top quality, higher welfare pork products sourced from RSPCA-assured farms in the UK", the supplier said.
In what the retailer described as a first for a UK-wide supermarket, the commitment last April saw the Co-op increase the percentage of outdoor-bred fresh pork, bacon, sausage, gammon and ham it sold from about 25% to 100%.
Co-op category trading manager Adrian Prior said he was "delighted" to further build the retailer's relationship with Tulip, while the deal would enable it to work on "developing sales of this important category".
"Our partnership with Co-op is a model of the way we like to work with our customers – sharing knowledge and championing innovation to help both parties grow," said Tulip's Co-op customer director Zoe Bruce.
"We are very much looking forward to bringing our traditional craftmanship and passion for great tasting food to Co-op's premium own brand sausage offering, which form part of Co-op's commitment to supplying shoppers with 100% British higher welfare RSPCA-approved pork products."
The contract represented a "vote of confidence" in Tulip's ability to deliver, said its CEO Andrew Cracknell, and came at a time when the Danish Crown-owned supplier was "proactively developing our fresh sausage operations with new investment".