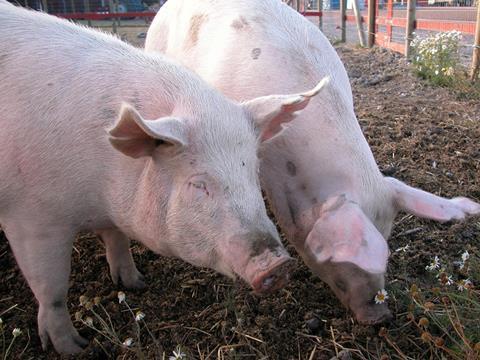 The global meat industry is highly vulnerable to another pandemic, a new report has warned.

FAIRR, a network of global investors, concluded 44 of the world's 60 largest meat, fish and dairy businesses were at 'high risk' of both creating another pandemic and potentially being impacted. The companies were assessed on seven criteria, including worker safety, food safety and antibiotic use.

International food giants JBS, Thai Union and Minerva were among those criticised by investors for their inability to protect against the emergence of new diseases.

Cranswick, the only UK-listed company to be included, ranked in the top 10 as a 'medium risk'.
Although the processor has maintained production throughout the pandemic, three workers at its South Yorkshire plant have reportedly died after testing positive for Covid-19.
Coronavirus should act as a wake-up call for retailers to ensure their suppliers are secure, said Maria Lettini, executive director at FAIRR.

"It is a supply chain risk. It's a risk of how they will ensure that the meat, fish and dairy on shelves will be there if another type of disruption of this size and scale happens again."
She argued the current model of farming required a significant overhaul. "The meat industry as we know it right now is ill prepared to deal with food-related risks of this nature."