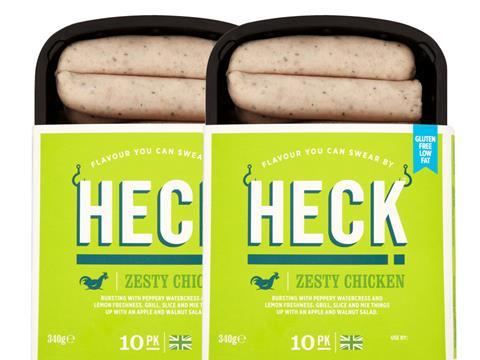 Heck has secured its first permanent burger listings with Tesco as part of a raft of NPD to hit shelves during October.

The retailer is introducing Heck's Chicken Italia burgers as a limited edition from 14 October to 3 November, in addition to Heck's standard beef burgers and Zesty Chicken burgers (rsp: £3).

Zesty Chicken and Smoky Paprika sausages will also go on sale with Asda next month (rsp: £2.98), while Waitrose will list a Superior Skinless sausage from 19 October. They were "ideal for meatballs or in a sausage roll", said founder Andrew Keeble.

"The business has grown by 250% over the past year, and we see chicken as a big part of this," he added.