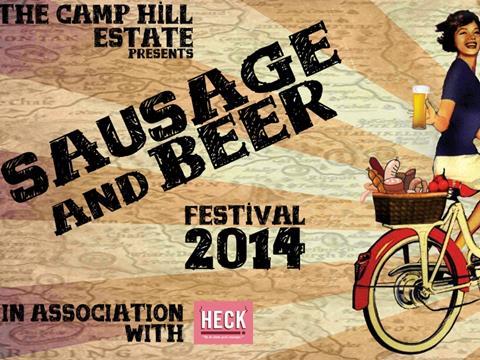 Premium sausage brand Heck is making its first foray into food festivals with a banger-themed day out later this month.

The Heck Sausagefest takes place at the Camp Hill estate near Bedale in North Yorkshire on 26 July, and will include sausage-making demonstrations by local butchers, an assortment of local beers, live music, camping and a pig-handling display dubbed One Man and His Hog.

Heck co-founder Andrew Keeble will go head-to-head with a local butcher to see who can make the speediest sausages.

"We really want people to engage with the brand," added Keeble and promote the wealth of local sausage making and butchery talent in the region.