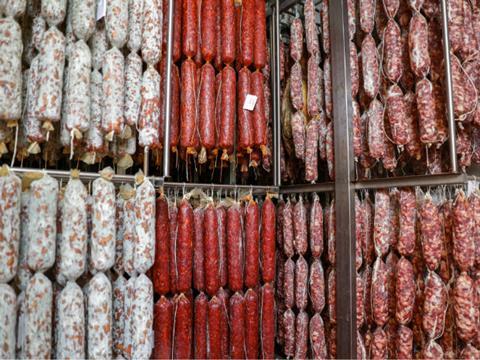 Lidl is set to launch a new range of British-made cured meats and charcuterie after signing a deal with wholesaler Cannon and Cannon.

Borough Market-based Cannon and Cannon will supply the discounter with five ranges of cured meats. The lineups are set to differ according to region, with each assortment going on sale in the area local to its producers in Cornwall, Kent, Wales, Scotland and Yorkshire.

The regional assortments are set to include Yorkshire Chorizo, London Fennel Salami, London Rosemary & Garlic Saucisson and Welsh Sweet Chorizo with rsps beginning at £1.99.

Lidl's plans to take on the ranges had been in the works since the beginning of the year, it said, as the first packs make their debut on shelves from 23 August as part of its Food Specials event.
Deli, food hall and catering supplier Cannon and Cannon's six-figure deal with Lidl is its first listing with a major multiple, allowing the business to expand into larger premises.

"Artisanal producers the length and breadth of Britain are using ethically reared, high-welfare meat to produce products of incredible quality," said Cannon and Cannon founder Sean Cannon. "We're very excited to showcase the outstanding standard of charcuterie that is produced in this country and give Lidl customers the chance to try some of the best cured meats their region has to offer."

It came as part of Lidl's ongoing push to support British produce and farming as more than two thirds of its fresh produce came from UK suppliers, said the retailer.

"Charcuterie is a rapidly-growing market in the UK, however British-sourced products make up just a small percentage," said Lidl buying manager Thomas Bryan. "We are extremely pleased to be championing these delicious meats, further demonstrating our commitment to supporting British suppliers through this exciting partnership."