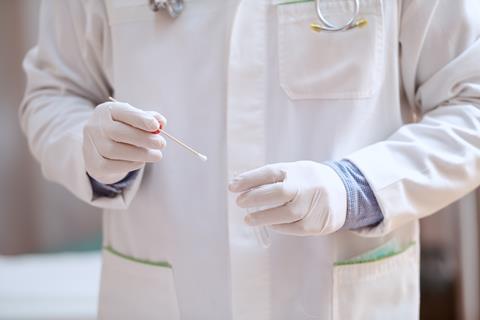 Public Health Wales identified 51 confirmed cases associated with the plant in Llangefni, Anglesey

The Unite union claims about 100 workers are self-isolating
A 2 Sisters food factory in North Wales has been hit by a major outbreak of coronavirus, with dozens testing positive.
Public Health Wales said it has identified 51 confirmed cases of Novel Coronavirus (Covid-19) associated with the 2 Sisters poultry processing plant in Llangefni, Anglesey.
The health body said it was working in partnership with the employer, Anglesey Council, Betsi Cadwaladr University Health Board, the Health and Safety Executive and the Food Standards Agency to manage the incident, which has been classified as an "outbreak".
"Our priority is to bring this outbreak to a swift conclusion," said Dr Christopher Johnson, consultant in health protection for Public Health Wales.
"We remind members of the public in Wales that they have a vital role in preventing the spread of Coronavirus. They can do this by always observing social distancing guidelines – that's staying two metres away from others - washing hands regularly, and working from home if they can.
"If they are meeting members of one other household, as permitted by the guidelines, they must stay outdoors and stay local."
The Unite union claims about 100 workers – roughly a quarter of the workforce are self-isolating. The plant supplies retailers including Tesco and KFC.
"It's very frightening for the staff on site seeing all their colleagues being off work and so many people proving positive for having Covid-19," Unite regional officer Paddy McNaught told BBC Wales today.
A spokesman for the company said: "As a responsible business our key priority is to continue to provide the safest possible workplace and support all colleagues at Llangefni, as we have been doing successfully for three months without one single positive case reported at the site.
"The health and safety of every colleague is of paramount importance to us, which is why we have had a series of measures in place for some time, including regular and intensive deep-cleaning and disinfecting regimes, the wearing of protective visors in production areas and implementing social distancing throughout the factory.
"We continually review and evolve these measures to reassure and protect all colleagues and have redoubled our efforts since positive cases were confirmed."