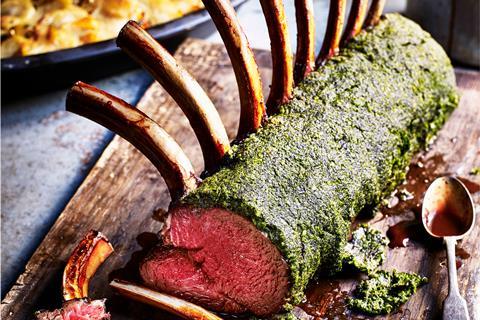 Waitrose has reported a rise in demand for its range of venison products, with sales up 60% compared with a year ago.
There was also growing interest in searches for feathered game on Waitrose.com, the supermarket said. It reported a 36% increase in searches for pheasant, 43% for partridge and 12% for pigeon. It expected further shopper demand during British Game Week, which started on 25 November, it added.
Waitrose, which claimed to be the largest retailer of game in the UK, offers a selection of different venison cuts and products, including joints, such as rack of venison, alongside meatballs, mince and burgers.
Last year, Waitrose was the first UK supermarket to introduce British venison liver to its growing range. The retailer also added woodpigeon to its range to meet the growing interest in feathered game.
Game buyer Nick Coleman said: "Waitrose customers appreciate the delicious flavour and low-fat nature of game meat. With the introduction of familiar cuts and products, such as venison meatballs and mince, game is no longer the daunting prospect it may once have been.
"We've also extended our feathered game range in response to customers wanting to explore different game meats."
Waitrose said it worked with a small group of specialist producers to source its game range, and recently announced that from the 2019-20 season it would begin phasing out the use of lead shot for its game, requiring estates to use lead alternatives.