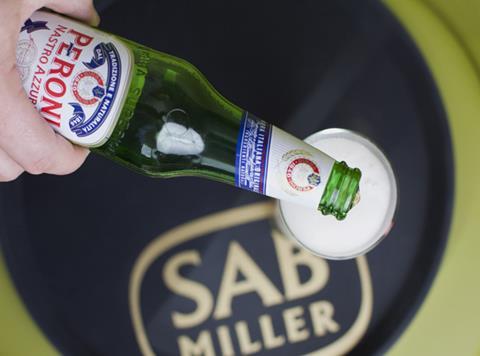 AB InBev (ABI) that it has made a revised and "final" offer for SABMiller (SAB) after the post-Brexit slump in the pound had led to investors questioning the value of its original offer.
The revised offer comprises an all-cash offer of £45 per share in cash and a partial share alternative, available for approximately 41% of the SABMiller shares, consisting of 0.483969 unlisted shares and £4.66 in cash for each SABMiller share.
The cash offer part of the deal was raised from the original £44 per share, while the partial-share offer is now worth £51.14 after an 88p rise in the per share offer based on Monday's closing prices, compared with £41.85 in November.
The whole deal is now worth around £79bn.
SABMiller said late last week its chairman had a conversation with the chairman of AB InBev about AB InBev's offer for SABMiller "in light of recent exchange rate volatility and market movements".
The improved offer came after a number of activist investors, including Elliott Management and Children's Investment Fund, built their stakes in SABMiller to try to block the deal as the cash offer had fallen in value because of the post-Brexit slide in the pound.
However, major SAB shareholder Aberdeen Asset Management rejected the new terms.
It said: "The revised deal remains unacceptable as it both undervalues the company and continues to favour SABMiller's two major shareholders. In the absence of an improved offer we would be more than happy to remain committed long-term shareholders in SABMiller."
The fund manager wants major shareholders tobacco firm Altria and Colombia's Santo Domingo family – key beneficiaries of the partial share offer – to be blocked from voting on the cash offer.
SABMiller shares were down 0.4% to 4,421p today, while AB InBev was up 0.7% to €115.65.