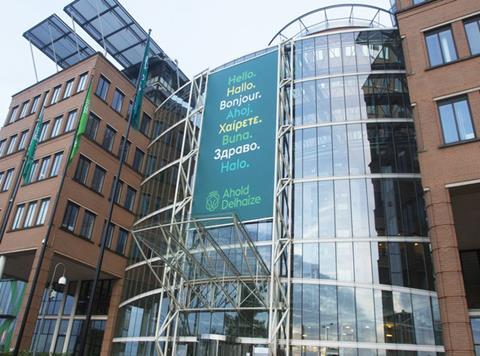 European food retailers Ahold and Delhaize have started trading as a single company after the €9.8bn merger received clearance from US regulators – the final hurdle to the deal.
Ahold Delhaize started trading this morning on the stock exchange in Amsterdam, with a secondary listing in Brussels, under ticker symbol AD.
The combined group is one of the world's largest food retail groups, with more than 6,500 stores in 11 countries, serving about 50 million customers a week and employing 375,000 staff.
Delhaize CEO Frans Muller and Ahold CEO Dick Boer signed the merger deed over the weekend following regulatory clearance from the United States Federal Trade Commission. A green light in the US, where both businesses have a large presence, was the final obstacle to the deal completing.
Boer said: "Today is the start of an important new chapter and a unique opportunity to deliver even more for customers and communities, associates and shareholders. Building on common values, complementary operations and proud legacies of success, we move forward with leading positions particularly on the United States East Coast and in Europe.
"Our strong e-commerce businesses and 22 great, local brands each share a passion for delivering great food, value, and innovation for customers, and for making a difference in their local communities."
Muller added: "The moment to merge has never been more right, and we are confident that we will deliver even more for customers, communities and investors."
The merger was proposed more than a year ago in June 2015, with the shareholders of the two groups voting overwhelmingly in favour of the combinations in March.
The second quarter and first half results for the 2016 financial year will be announced by Ahold and Delhaize Group as standalone companies as the merger was completed after the end of their respective reporting periods. The first combined results will be presented for the third quarter on 17 November.
Shares for the newly combined group are up 1.2% so far today to €21.97.