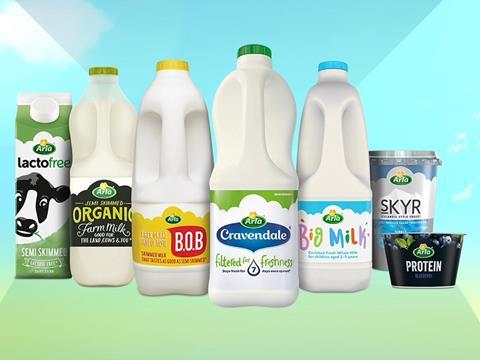 Arla Foods has acquired the licence for Yeo Valley's milk, cheese and spreads division in a "multimillion-pound" deal, as it seeks to cash in on growing consumer demand for organic produce.

The Yeo Valley yoghurt, ice cream, cream and desserts business will continue to be run independently through Yeo Valley Group, which remains under the ownership of the Mead family.

The deal gives farmer-owned dairy co-op Arla the rights to use the Yeo Valley brand in milk, butter, spreads and cheese, with royalties paid to Yeo Valley annually. Arla said it expected to see a return from its investment from year five of ownership.

"The potential for future investment in range through this licensing agreement with Yeo Valley provides a significant opportunity to offer a greater choice to consumers at attractive prices," said Arla Foods MD Tomas Pietrangeli.

"Our ambition is to encourage customers to trade up from standard to organic milk, butter and cheese, driving overall growth for organic across dairy categories."

The deal comes as a report by the Soil Association revealed this week that organic sales rose 6% to an all-time high of £2.2bn in 2017, with dairy products claiming the biggest share of the market, approaching 29% of all organic sales.

Arla said there was an opportunity for the dairy sector to convert more customers from standard to organic. It plans to invest in innovation and range under both the Yeo Valley and Arla brands.