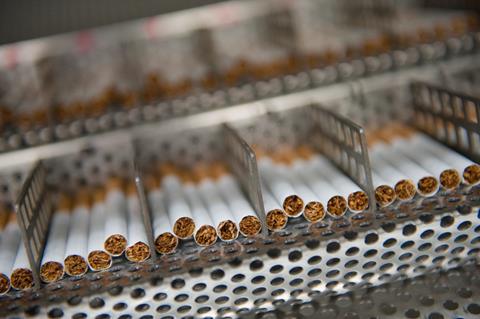 British American Tobacco (BAT) has struck a deal to acquire the remaining 57.8% of Reynolds American that it does not already own for $49.4bn (£40.7bn). The transaction, worth $59.64 per Reynolds share, has been unanimously approved by the transaction committee of independent Reynolds directors established to evaluate the BAT offer. The transaction has also been approved by the boards of Reynolds and BAT. The offer price represents a premium of 26% over the closing price of Reynolds common stock on 20 October 2016 (being the last day prior to BAT's announcement of a proposal to merge with Reynolds).
BAT CEO Nicandro Durante said: "We have been shareholders in Reynolds since 2004 and we have benefited from the success of the present management team's strategy, including its acquisition of Lorillard, which we supported with our own investment in 2015.
"BAT has consistently executed a winning strategy and has a proven track record of delivering strong results and returns for its shareholders while successfully investing for future growth. Our combination with Reynolds will benefit from utilising the best talent from both organisations. It will create a stronger, global tobacco and NGP business with direct access for our products across the most attractive markets in the world. We believe this will drive continued, sustainable profit growth and returns for shareholders long into the future."
Shares in BAT nudged up 0.4% to 4,782p
'A truly global tobacco platform'
Analysts at SocGen said the rationale of the deal was to create a 'truly global tobacco platform rebalancing the portfolio to the attractive US tobacco market that will become 45% of BAT EBIT, with its EM exposure declining from 44% to 33% of earnings".
They added: "We are buyers because 1. it trades on a 20% discount to Staples, twice its normal discount which we think is an anomaly, partly on uncertainty over this deal, now resolved; 2. the enhancement of this deal increases the attraction, particularly on FCFY, 3. It also trades on a 20% discount to PMI, we believe because the market is factoring in Next Generation Products for PMI but not for other tobacco names at present. Buy."