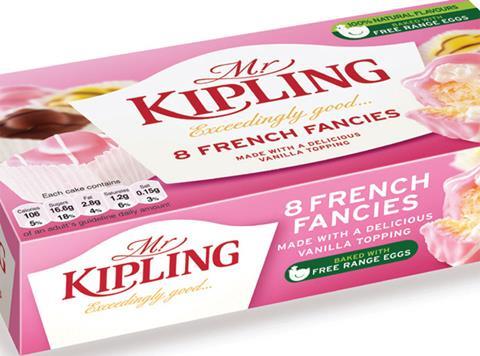 Premier Foods has insisted it is operating as usual, in spite of a report by The Wall Street Journal this week that the company was eyeing a radical change in direction, including a possible merger with a rival supplier.
The Mr Kipling owner responded yesterday to the WSJ's claim the business was exploring options following a strategic review by Credit Suisse and last year's twice-rejected takeover bid by McCormick & Co, the US spices company. Premier could be considering a merger with another food manufacturer, the sale of one or more brands, or a complete sale, the newspaper suggested.
"In line with good corporate governance, the group regularly reviews options to deliver value for all its stakeholders," Premier said in a statement. "These reviews are carried out in the ordinary course of business as part of the group's standard planning cycle and also on ad hoc bases, and may involve external advisors."
In May, the Oxo owner appeared to ditch its medium-term growth target of 2%-4% to move to a "balanced" strategy including cost efficiencies and debt reduction – risking the ire of shareholder investors smarting at the board's rejection of McCormick's 65p per share advances last year.
City analysts appeared unmoved by yesterday's statement, with more than one calling it "a storm in a teacup".
Premier's statement was a "credible" one, said Jefferies analysist Martin Deboo. "Premier has a leveraged balance sheet, a material pension deficit and activist investor involvement. Like any good company, it will always be looking at options to create value, be it changes in financing structure, or disposals of assets."
The company's share price rose about 9.4% yesterday to 43.5p before settling back to 39.75p at the close of trading.