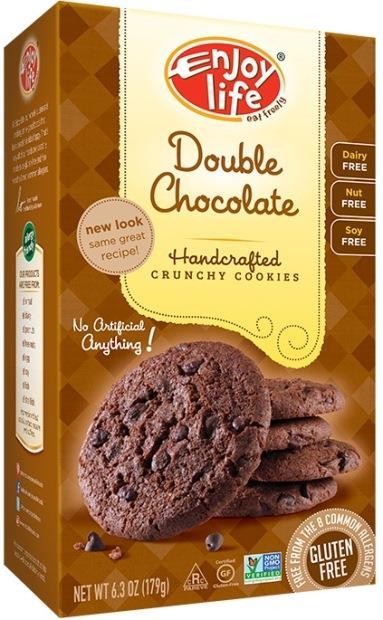 Mondelez International is looking to tap into the fast-growing 'free from' sector to inject some life into declining sales with the acquisition of a private US snacking company.
The deal adds more than 40 products, including cookies, chocolate, snack bars, and savoury snacks, to the Cadbury owner's portfolio.
Enjoy Life Foods makes products which are free from the eight most common allergens – wheat, dairy, peanuts, tree nuts, egg, soy, fish and shellfish.
"As we focus on continuing to drive growth in snacking, the acquisition of Enjoy Life Foods is a great strategic fit for us," said Mark Clouse, chief growth officer at Mondelez. "The Enjoy Life brand expands our portfolio into faster growing, on-trend, 'better-for-you' areas."
The $12bn "free-from" market in the US is growing at double-digit rates, driven by a rising number of food allergies and intolerances, as well as consumers turning to healthier products, according to market intelligence firm Euromonitor.
Enjoy Life, which was founded in 2001 and has revenues of about $40m, will be run as a separate, wholly owned subsidiary of Mondelez and continue to be managed by founder and CEO Scott Mandell.
"As we combine our great brand, market leadership and passion for our consumers with the global resources, scale and marketing expertise of Mondelez International, I'm confident this relationship will enable us to reach even greater heights," Mandell added.
Mondelez last week reported that currency costs hurt sales in its fourth quarter, down 6.9% on the same period of 2013 to $8.83bn, and for the full year, down 3% to $34.24bn. However, the confectionery group expected organic net revenue growth of at least 2% in 2015, after accounting for the decision to exit certain lower-margin revenue.
Clouse said: "We're excited about the extraordinary potential of this business and the entrepreneurial team leading it. We have a great opportunity to share our expertise, learn from their experience and work to accelerate Enjoy Life's growth in this exciting consumer space."