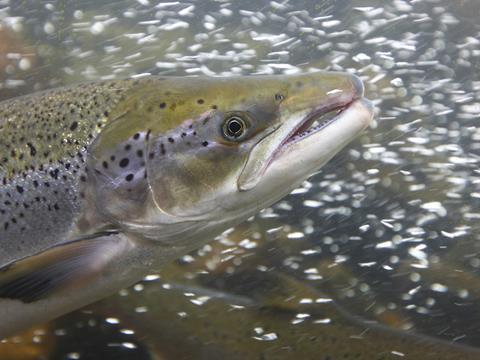 US multinational Cargill has waded further into the rapidly growing market for fish and shrimp with the €1.35bn (£958m) acquisition of salmon feed supplier Ewos.
It is the agricultural giant's second investment in investment in aquaculture over the past month following the £30m joint venture with Naturisa to build a shrimp feed facility in Ecuador.
Cargill has now entered into an agreement with private equity firms Altor Equity Partners and Bain Capital to snap up the Norwegian-based salmon nutrition specialist. The group said the deal gave it entry into the salmon market and would make Cargill's animal nutrition business a "leading player" in the growing salmon feed industry.
The deal, which is subject to regulatory approvals, is expected to close before the end of the year.
"This transaction, which is significant and the second aquaculture acquisition Cargill has announced in as many months, is a strategic investment in our long-term growth and evidence of our commitment to the growing aquaculture industry," Cargill president and CEO David MacLennan said.
As part of the transaction, Cargill will buy seven feed manufacturing facilities – three in Norway and one each in Chile, Canada, Scotland and Vietnam – as well as two R&D centres in Norway and Chile.
EWOS, which employs 1,000 staff and has been in the fish feed market since 1935, produces more than 1.2 million metric tons of salmon feed for the biggest salmon producers in the world.
CEO Einar Wathne added: "Cargill and EWOS will create a new, world-class aqua feed supply capability that will support the growth potential for fish and seafood consumption and create new opportunities for customers and employees alike.
"Adding Cargill's vast resources and global reach to EWOS' leading R&D expertise, will allow the new organization to provide world-class, innovative products and solutions to the global aqua industry."
The acquisition adds to Cargill's existing aquaculture facilities in Mexico, Central America, China, the US, South East Asia, India and Ecuador.
"With the need for protein expected to grow by 70% worldwide by 2050, farmed fish and shrimp offers one solution to meeting this demand, and Cargill intends to play a major role in this growing and important market," said Sarena Lin, president of Cargill's feed and nutrition business.